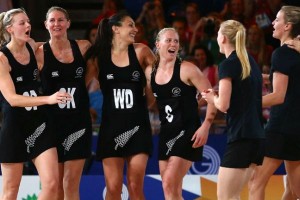 AT A GLANCE
INDUSTRY
BUSINESS OBJECTIVE
Improve quality of management information, equip organisation for growth, unify business systems across nationwide branches.
SOLUTION
Microsoft Dynamics NAV 2013
BUSINESS BENEFITS
Consolidated financial systems, standardised management
Consolidated company-wide reporting and management reports
Improved governance and decision-making
Automation of manual financial management tasks
Introduction of best practice business processes
Equipped for expansion (scale)
FOR MORE INFORMATION
Intergen
W: www.intergen.co.nz
E: enquiry@intergen.co.nz
T: +64 9 966 3070 or +64 4 472 2021
Sports body looks to Intergen for nationwide enterprise resource planning solution…
With netball's position as one most high profile, dynamic sports in New Zealand, the administration of the game depends on capable people supported by quality business systems and accurate information. That's why the governing body, Netball New Zealand (NNZ), engaged Intergen to deliver a Microsoft Dynamics NAV enterprise resource planning solution. The result is a system which provides up to date, immediate and nationwide insights into organisational performance.
NNZ is the national body which oversees, promotes and manages netball in New Zealand, including the Silver Ferns. It is responsible for other competitions including the ANZ Championship (the premier domestic competition, including Australia), the Fisher & Paykel Series of locally hosted International Tests, the Constellation Cup of International Tests against Australia, the Scottwood Trust Netball Provincial Championships, and the NZ Age Group and Secondary School Championships.
Situation
NNZ has devoted years to growing participation in all facets of the game: players, volunteers, coaches, umpires and officials, delivering on the world stage, maintaining financial sustainability, and delivering compelling netball experiences at every level. As a result of its dedication to the game, NNZ has more than 143,000 members countrywide and a further 80,000 social competitors in five zones, and over 1000 clubs in 87 centres.
With ambitious goals backed by a commitment to professionalism, NNZ knows the importance of running a future proof, business-like organisation that also maintains great connections with participants. This approach led to a restricting, consolidating 12 regions and five franchises into five zones set up as incorporated societies.
At this point, each zone was using a different accounting solution, with no way to easily integrate them. What's more, the system used by NNZ itself was out of date and inadequate for a world class sporting organisation. For example, the kind of reports that modern organisations take for granted often had to be created through macros and other time consuming, manual methods. "It was what we called a 'mantronics' system," says Netball New Zealand Finance Director, Jennie Wyllie. "We did the work, not the machine. In a best-in-class environment, that was no longer suitable."
Instead, the organisation wanted to create a system where the board could see the consolidated financial status across each or all of the disparate entities.
Solution
Intergen proposed Microsoft Dynamics NAV 2013, a powerful cloud-based financial information system. Its cloud architecture lends itself to geographically dispersed organisations like NNZ, providing for multiple users across different locations, while limiting capital expenditure.
Its functionality includes the ability to define zones, and flexible options around management reporting, consolidation, budgeting and forecasting. It is also scalable – a major consideration for Netball New Zealand – and can be configured or upgraded as organisations and/or technology change.
Accustomed to being a leader in its field, with its choice of Dynamics NAV 2013, NNZ racked up another win: it was the first implementation of the solution in New Zealand.
Results
The new package offers uniform, simplified and flexible reporting across all five NNZ zones. Benefits include centralised control of financial data, a single unified database, and more effective quality control thanks to highly visible financial management. The net result is that NNZ is in a better position to execute its mandate of supporting the people and groups at the heart and soul of one of the country's most popular sports.
"The solution equips us to do transactional accounting easily, while supporting the introduction of best practices," says Wyllie. "This allows us to support the zones in a new way – we're in regular communication around financials, the board has improved visibility of what's happening, there are better lines of communication, and [head office] is less distant from our delivery arms."
Source: This article was originally sourced from Intergen
FURTHER READING
About This Vendor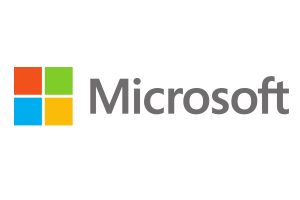 More Case Studies
Taking the 'pain' out of dental care with the Lumino Dental Plan…

City promoter's journey to the cloud lays down some important lessons in resilience…

Seed producer boosts operations with first Kiwi-led Dynamics 365 for Operations and Finance implementation…

Needing to retire an end of life intranet and wanting to leverage their Office 365 investment, AsureQuality agreed SNAP 365 was the solution…

With a rapidly digitising environment and soaring customer expectations – but chained to outdated legacy systems – Public Trust had a sweeping modernisation project on their hands…