AT A GLANCE
INDUSTRY
BUSINESS OBJECTIVE
Establish an integrated
Scalable solution capable of delivering omnichannel retail
Data-driven decision making
SOLUTION
BUSINESS BENEFITS
Flexible platform
Information-driven decision-making
Reporting accuracy
Ability to scale for web and additional premises.
FOR MORE INFORMATION
First Software
W: www.firstsoftware.co.nz
E: stewart@firstsoftware.co.nz
T: +64 9 573 2648
When Mike Wood established Players Sports he had a clear idea of what he did and didn't want…
Seeking to establish a leading edge multi-channel retail sporting goods business targeting serious buyers of equipment for cricket, rugby, rugby league, netball and hockey, entrepreneur Mike Wood had specific ideas in mind. He wanted to leave behind the 'old-school' retail model, where 'gut feel' guided purchasing decisions, and instead base his business on accurate, real-time data and a single integrated business solution.
It was, he says, a big call for a startup to take on the New Zealand sporting goods retail market and he wanted to lay solid foundations on which he could build a sustainable business equipped for future growth.
What he didn't want was to follow the usual model of cobbling together an array of software packages delivering purchasing, stock control, retail POS, financials, and e-commerce websites.
A single platform geared to perform
"I wanted Players Sports to be able to react to market changes immediately, and I wanted good local support that would allow us to make software changes that had a positive effect straightaway," Wood notes.
"I found most ERP (Enterprise Resource Planning) systems could cope with financial and supply chain planning, but had problems when it came to integrating retail business applications and e-commerce websites, the solution we went with resolved all these concerns."
Wood knew of a like-minded sporting goods retailer, Sprint Fit (www.sprintfit.co.nz), which had been established 18 months earlier and was making great headway. He was intrigued to find that Sprint Fit was established by First Software to showcase its ERP and e-commerce platform, so he made contact and went to have a look.
What he saw made it an easy decision to go with First Software's cloud-based N2 ERP with embedded e-commerce, as it offered the single business platform he was looking for.
Results driven by data
Wood explains that N2 ERP provides real-time data and a high degree of granularity. "We can tap into information for any time period, category or brand, web sales, and store sales. This enables us to buy smarter. In shoes, for example, we have a footwear buying matrix that tells us which sizes are the most popular. Quite often your gut feeling is wrong and just doesn't stack up with the actual figures."
This is essential, he notes, because "You make your money when you buy well. This is the key to survival and success in retail."
N2 ERP allows Players Sports to support its physical retail functions anywhere – for example, the company sponsors Auckland sporting events and operates "pop-up shops", using just a laptop and an EFTPOS unit.
The company also operates a repair workshop at its Newmarket store, and is able to provide instant quotes at the point of sale.
Ready to grow
Three years on, Players Sports has developed a thriving multi-channel retail business, with online sales comprising the majority of the company's turnover, and consideration being given to opening a second store to join its Newmarket, Auckland location.
Wood expects this to be a painless process from the ERP perspective.
"We were clear we didn't want multiple systems so that, as we grew, we didn't have to make major system changes, rip things apart and start again. We found that with N2 ERP it was all there, and it's constantly improving."
What's more, over the course of the past several years, he says a relationship of trust has emerged. "The core thing for us is the support and general retail knowledge from First Software goes beyond the technology itself."
Source: This article was originally sourced from First Software
FURTHER READING
About This Vendor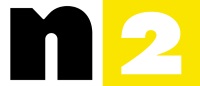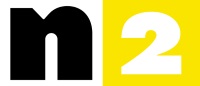 More Case Studies

RWC and America's Cup retailer has found the perfect partner in First Software's n2…


Snowcentre implements n2 ERP, moves into the modern world…


When a burgeoning sporting goods retailer ran into some chop, it looked to First Software and its n2 ERP and ecommerce solution to smooth the waters…

Tied into expensive, poorly functioning systems, EzyBuild found a better way with n2 ERP…


RubberTree finds local solution which accurately meets requirements and growth ambition…