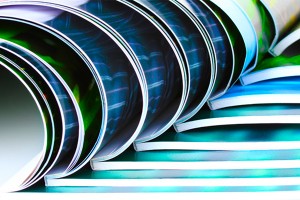 AT A GLANCE
INDUSTRY
Print and Supply Chain Management Company
BUSINESS OBJECTIVE
Need to update the existing ERP system
Gain better visibility across the business and manage financials.
SOLUTION
THE BENEFITS
User-friendly, reliable and efficient ERP system
Greater visibility over inventory and logistics streamlined processes
Improved efficiency and productivity
Cost savings
Wickliffe provides large corporations and government departments throughout the country with complex print, print management, warehousing and supply logistics solutions…
Wickliffe NZ Limited is an integrated print and supply chain management company that needed to update its existing ERP system to gain better visibility across the business and manage financials. This requires sophisticated scheduling, inventory management and billing systems which can support varying customer needs and a range of different inventory ownership models. With Microsoft Dynamics AX they have achieved this and more, with clearer reporting, real-time inventory tracking and cohesive data management.
The ERP challenge
Steve Silvey, chief operating officer at Wickliffe NZ says his company delivers customers a complete end-to-end solution, everything from managing orders, manufacturing/printing products and storage, to sourcing inventory and distributing around the country.
"The company has gone through a major restructure over the last few years, and we needed to expand our legacy system which had been customised to a point where it could no longer be easily upgraded. We just wanted a clean, fresh start. We needed an ERP system that could seamlessly integrate with our existing manufacturing system, PRISM, and online ordering tool, ECOS, while retaining the ability to be adapted and upgraded in the future."
He said the system also needed to manage core financial functions, such as General Ledger, e-billing, purchase orders, accounts payable and accounts receivable, provide clear, accurate reports for inventory and stock management, be customised for specific processes and improve visibility across the supply chain
An end-to-end solution
Wickliffe worked with the Adaptable Solutions team, a gold certified Microsoft Dynamics partner to help scope, develop, customise and implement the Microsoft Dynamics AX solution to meet their requirements.
"Because Microsoft Dynamics AX uses the Microsoft Windows environment it's more user-friendly for our team, quickly adopted and makes it much faster to train staff on. It's also far more intuitive than our previous system, and allows us to combine information and create reports quickly and easily."
It was an 18 month process due to the huge amounts of data that needed to be uploaded, integrated and cross-checked at each stage to ensure viability throughout the process.
One of the benefits of Microsoft Dynamics AX is it has the flexibility to enable deep levels of customisation to fit a business' needs. For Wickliffe this included:
Ability to manage customer-owned inventory alongside Wickliffe-owned inventory Warehouse manifests
Courier ticket production and tracking
Warehousing fee calculations, such as storage and order charges
The added value provided by Microsoft Dynamics AX to the Wickliffe team included a user-friendly, reliable and efficient ERP system, smooth integration with existing systems, greater visibility over inventory and logistics, streamlined processes, crisper, robust and accurate reporting, advanced inventory and warehousing management , improved efficiency and productivity and a solution which enables them to pass a number of the benefits onto customers.
"In the short term the solution has meant greater visibility for both us and our customers in the way we handle major projects, like printing, distribution and collection of Census and Election materials. In the long term we anticipate seeing significant cost savings through improved efficiency and staff productivity."
Overall the company considered Microsoft Dynamics AX allows the team to manage its current processes more effectively and efficiently, and will also enable the company to continue customising the software as the market and customers needs change as well as support their continued growth.
FURTHER READING
About This Vendor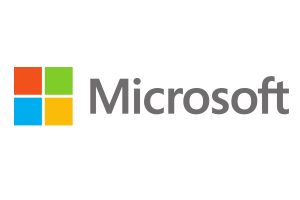 More Case Studies
Taking the 'pain' out of dental care with the Lumino Dental Plan…

City promoter's journey to the cloud lays down some important lessons in resilience…

Seed producer boosts operations with first Kiwi-led Dynamics 365 for Operations and Finance implementation…

Needing to retire an end of life intranet and wanting to leverage their Office 365 investment, AsureQuality agreed SNAP 365 was the solution…

With a rapidly digitising environment and soaring customer expectations – but chained to outdated legacy systems – Public Trust had a sweeping modernisation project on their hands…