AT A GLANCE
INDUSTRY
BUSINESS OBJECTIVE
Replace ageing, disparate systems
Integrate online sales with back end systems
Create efficiencies in information flow
SOLUTION
n2 ERP from First Software
BUSINESS BENEFITS
A single company-wide integrated solution
Seamless exchange of information for online and offline sales
Platform established for improved reporting
Performance boost through efficiency gains
FOR MORE INFORMATION
First Software
W: www.firstsoftware.co.nz/
E: stewart@firstsoftware.co.nz
T: +64 9 573 2648
ICT equipment distributor SnapperNet is seeing business-wide benefits with n2 ERP…
When a distributor of information technology solutions sought an integrated enterprise resource planning (ERP) solution which would span it's online and on premise operations, it found the ideal system in First Software's locally-developed n2 ERP and ecommerce solution. Following an implementation which took just 10 weeks, SnapperNet has benefited from the new system from day one, says managing director Richard Paul.
"With n2 ERP, our operations have become considerably more efficient, with no need to re-key data between disparate systems," Paul confirms.
In business for over 16 years, Snapper Network Distributors Ltd (SnapperNet) is a New Zealand owned and operated company distributing a range of data communication products via a nationwide network of value added resellers and system integrators. With a strong emphasis on service and technical support, SnapperNet consults on a wide range of networking and communication products and applications.
Situation
Like many growing businesses, SnapperNet initially started with several basic systems to manage various aspects of the company's operations. "Previously, we had an accounting system and inventory system, and then the website running online sales separately. We built some middleware to make the systems talk to each other and synchronise, and then we also had some parts of business which were essentially being run with spreadsheets, which included the costing of international orders, currencies and freight," Paul explains.
While these systems performed well enough, over time it became clear that there was opportunity for improvement. In the distribution game, where margins are thin and competition is hot, efficiency can mean the difference between winning and losing.
Moreover, adds Paul, effective internal systems can have an impact on customers – in this case, the resellers which SnapperNet serves. "While there are certainly cost savings which come with efficiencies, the real reason we needed to improve our systems is to service our resellers better. By eliminating double-handling of data, there is less room for error – and for us, customer service is all about doing the little things right and taking any frustration out."
Solution
The genesis of SnapperNet's eventual choice of n2 ERP goes some time back and Paul confirms that in making the selection, the company left no stone unturned. "Our journey towards this system started five years ago; we did a lot of research and met with a lot of software suppliers," he says.
What impressed him most out of all the available options was that First Software is a local company, which understood what SnapperNet was after from the very first meeting. "I could tell that they weren't going to shoehorn us into a solution that may fit other businesses but not ours, then hit us with a whole lot of customisation afterwards," Paul notes.
n2 ERP is a fully integrated cloud ERP solution specifically designed for retailers and distributors, and offers functionality which spans procurement, inventory, sales, ecommerce and accounting.
As such, says Paul, n2 ERP was the closest fit 'out of the box'. "Once we engaged more seriously with First Software, we were further impressed with the effort they were prepared to put in to configure the system to accurately address our needs from the first day of operations. I don't think we would have enjoyed that level of attention from the bigger software vendors."
Results
With a single solution, which integrates its online ecommerce with back end systems, Paul says SnapperNet has gained a performance boost. "Most noticeably, we've found that the warehouse, which is the centre of our universe, runs more efficiently. There is less chance of stock discrepancies, the double keying of data was eliminated so we've saved time – and that includes order entry and product information for our website – and operations are streamlined with just one place where information is put in," he relates.
"Most noticeably, we've found that the warehouse, which is the centre of our universe, runs more efficiently."
As is routinely the case with an integrated system, Paul confirms that reporting is improved; there is comprehensive reporting built into the system, and he says the company is in the process of examining how it can maximise the value from improved information access. "However, what we've noticed immediately is that n2 ERP has good real-time dashboards for on the fly access to information without having to dig too deep."
The new system has been in place since August 2016 and Paul says there are plans for further development, such as around how software license renewals, which SnapperNet distributes, are handled. "That will be something new for First Software as well, but what we've quickly come to appreciate is that if anything needs doing, we just ask and it is no trouble at all. From experience, that's pretty rare."
He also says there is work underway to integrate its systems with those of suppliers to create an extended supply chain, while also providing self-help for resellers.
"Overall, the process of implementing and getting this system up and running has proven far less daunting than expected. Most importantly, we're benefiting from a system which has created a range of efficiencies and that was all done with minimal disruption to us and our resellers," Paul concludes.
Source: This article was originally sourced from First Software
FURTHER READING
About This Vendor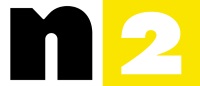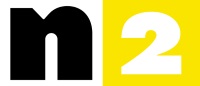 More Case Studies

RWC and America's Cup retailer has found the perfect partner in First Software's n2…


Snowcentre implements n2 ERP, moves into the modern world…


When a burgeoning sporting goods retailer ran into some chop, it looked to First Software and its n2 ERP and ecommerce solution to smooth the waters…

Tied into expensive, poorly functioning systems, EzyBuild found a better way with n2 ERP…


RubberTree finds local solution which accurately meets requirements and growth ambition…