AT A GLANCE
INDUSTRY
BUSINESS OBJECTIVE
Establish a retail business as a showcase for ERP software
Create an efficient, competitive, profitable business
Prove product enhancements in a real setting
SOLUTION
N2 ERP developed and implemented by First Software
BUSINESS BENEFITS
Profitable diversification and building of new business value
Immediate coal face testing and feedback cycle of ERP product releases
Efficient technology has facilitated growth without adding staff
FOR MORE INFORMATION
First Software
W: www.firstsoftware.co.nz/
E: stewart@firstsoftware.co.nz
T: +64 9 573 2648
Setting up a premium fitness gear and sports nutrition business to guide a software development company may sound curious, but it's working…
In a former art gallery in central Auckland, nestled among modern apartments and small offices, a retail business is quietly going gangbusters. But its reason for existence is a little twist on the usual start-up.
Newton-based shop Sprint Fit sells premium fitness gear and sports nutrition, featuring brands such as Reebok CrossFit, Adidas, Balance and BSN. Most customers wouldn't walk past the shelves of protein powders and eye-grabbingly fluorescent shoes, but if they did, they'd wander into First Software, the software development company that helps make this business a success.
Founded by brothers Vidas and Saul Petraska, First Software is now run by Vidas's sons Alex and Leon Petraska. Alex is First Software's general manager, while finance manager Leon works in the software business while overseeing Sprint Fit.
First Software specialises in cloud-based integrated ERP and e-commerce solutions for retailers and distributors. Developed over the past five years the company's offering includes pointof- sale, integrated eftpos, inventory management, purchasing, financials, business intelligence and integrated e-commerce web stores. Current software customers range from sports and fitness, to automotive accessories, tools and building products importers and retailers.
Keeping in touch with retailers' needs was why Alex and Leon set up Sprint Fit, with help from a new colleague familiar with the premium fitness market. "It's a really good showcase and test bed for the software company. We're making enhancements and improvements to the software based on what we're seeing in the business," says Alex. "For instance, we developed a mobile version of the business intelligence module so retailers could track sales in real time on their mobile devices."
The key lesson they've learned is how vital information is to a retailer's success. Leon explains they've spent a lot of time developing dashboards, which display real-time information such as top-selling products, best customers, and shop sales versus online sales. "With that information we can react to the market much quicker than anybody else can, and that gives us a competitive advantage."
Sprint Fit is a nice little earner, across the bricks-and-mortar shop and the website (www.sprintfit.co.nz). The market for sports supplements is highly competitive and margins are "extremely tight", says Leon – but each month the business turns over well into six figures (and processes thousands of transactions) while employing only 1.5 staff. Turnover has at least doubled every year since it started in 2012, and the integrated system's efficiency (fast order processing, up-to-date stock records and more) plays a key part.
"Being able to double the turnover and not having to hire extra staff means your economies of scale really start having an effect," says Leon. "So we can grow this retail business quite a bit and not put any extra costs into it."
What's the biggest challenge they, and other New Zealand retailers, face? "International retailers!" the brothers chorus. Leon elaborates: "New Zealand generally deals in lower volumes and bigger mark-ups. Overseas, it's the opposite."
"Being able to double the turnover and not having to hire extra staff means your economies of scale really start having an effect."
They've learned that when competing in the global retail market, no matter what your product is, having a technology-optimised business and great service gives you an edge. Leon says Sprint Fit's physical shop and webstore complement each other. Often customers want to examine the product, talk to staff, then order later. The majority of Sprint Fit's sales and growth is online, but "people who buy online like to know there's a physical place they can go to if there are any problems. Many of them do their research prior, then 'click and collect'."
Amid the neon colours and sleek fabrics hanging on Sprint Fit's racks, a pair of slim grey Reebok pants bears the mantra: "Challenge brings change." Surely a metaphor for retail, and possibly also the Petraska brothers' motto. Unsurprising, given in the next three to six months they're releasing an additional software offering that integrates with Xero, the favoured accounting software for many small retailers in New Zealand, Australia and the UK. It seems the lessons they've learned in their own operation has them fit and ready to take the product on to a global stage.
Source: This article was originally sourced from First Software
FURTHER READING
About This Vendor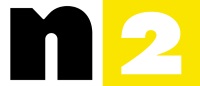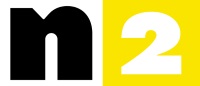 More Case Studies

RWC and America's Cup retailer has found the perfect partner in First Software's n2…


Snowcentre implements n2 ERP, moves into the modern world…


When a burgeoning sporting goods retailer ran into some chop, it looked to First Software and its n2 ERP and ecommerce solution to smooth the waters…

Tied into expensive, poorly functioning systems, EzyBuild found a better way with n2 ERP…


RubberTree finds local solution which accurately meets requirements and growth ambition…