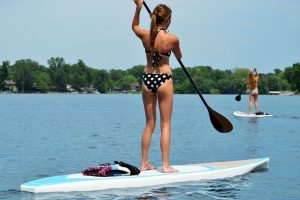 AT A GLANCE
BUSINESS OBJECTIVE
Replace poorly performing systems
Integrate online and in store stock control
Establish easily managed, fully integrated online storefront
Enable national reach
Improve reporting and visibility
SOLUTION
n2 ERP from First Software
BUSINESS BENEFITS
An integrated ERP solution that works
Scalable system capable of handling expanded sales performance
Business under better control
Improved reporting, stock control and inventory management
Elimination of manual tasks and paperwork.
FOR MORE INFORMATION
First Software
W: www.firstsoftware.co.nz/
New Zealand
E: stewart@firstsoftware.co.nz
T: +64 9 573 2648
When a burgeoning sporting goods retailer ran into some chop, it looked to First Software and its n2 ERP and ecommerce solution to smooth the waters…
When SUPcentre found its online ambitions frustrated by systems which made it difficult to operate across a bricks and mortar store and online, it called in First Software and deployed its cloud based n2 ERP and ecommerce solution over the course of two months. The leading provider of stand-up paddleboards and related accessories today enjoys a fully integrated system which spans its online and retail store operations. That's not all: the company credits First Software with playing an important role in driving online sales to nearly two fifths of turnover.
SUPcentre started as a sister company to New Zealand's leading snow sports retailer – Snowcentre – when the owner was introduced to SUP (stand up paddleboarding) he quickly became addicted. The store is in Newmarket, Auckland, and offers a one stop shop for everything SUP with the best brands, range, prices and expertise. Through its online channels, which include Trade Me and direct sales from its website, the company reaches all New Zealand through a nationwide delivery service.
Situation
SUPcentre manager Jeremy Collis says the company realised it needed somewhat gruntier software when it set about linking its existing point of sale system with its website. "We realised that while having a store is great, there is considerable additional trade to be had over the internet. But our business systems just weren't up to it; there were disjointed components and we had one POS which we tried to attach online, but it just didn't work properly."
A workaround involved operating the online sales by manually putting through orders. The upshot of that, Collis explains, wasn't just the tedium on inputting orders through the till, but also difficulties in managing stock. "That's an important factor. You want stock, once received, to be made available online. And you also want to be sure that when something is made available online, you actually have it in the storeroom or on the shop floor."
"With the incoming stock loading straight online, it makes it visible to customers. And that helps drive sales."
Solution
It was through a rather organic process that First Software came to the attention of SUPcentre – a shared passion for snow skiing, relates Collis. "Alex Petraska [First Software general manager] and the owner of Snowcentre ski together; in fact, that business is going through the same process of implementing n2."
What made the cloud-based n2 attractive is its proven strengths in retail and inventory management, directly addressing one of SUPcentre's most obvious business problems. The solution is flexible, too, and offers POS functionality and the ability to integrate across online and physical premises; it also integrates directly with Trade Me, allowing traders like SUPcentre to bulk upload listings and, as sales take place, easily manage inventory across all three sales points.
Implementing the software, says Collis, didn't present any particularly thorny problems. "The biggest issue was sorting out existing stock and cleaning up the data relating to it; over the course of a few years, various items had been inconsistently entered into the previous systems under multiple categories, which made the data a bit of a mess. It was all simplified and sorted out and once that was done, the project really flowed quite easily."
He adds that with its extensive experience in assisting 'non-technical' organisations to implement business systems, First Software was easy to work with. "The whole thing took about two months to get sorted."
Results
Today, up to 40 percent of SUPcentre's turnover is generated on the internet. Collis says this reflects how important it is to get the online component right; it is also arguably from where the bulk of future sales growth will flow.
He notes that the business would be hard pressed to keep up with that sales growth were it still handling it by manual workaround. "Initial online sales were very small. Now that we've been operating with n2 since September 2017, it has absolutely gone crazy, both through our own site and Trade Me. It has really shown how important integration across those three points is if you are going sell online."
"n2…has really shown how important integration is if you are going sell online."
Where the labour overhead for those online sales was once 'huge' (and therefore wouldn't have allowed SUPcentre to scale) Collis says it now has a simple process for loading stock, which is made available to online and Trade Me customers. "Our online store is, as a result, a lot cleaner and more professional, and we also have a nice tidy mobile site, which we didn't have before."
Thanks to n2, he continues, a fundamental retailer's mantra is directly addressed: stock sells stock. "With the incoming stock loading straight online, it makes it visible to customers. And that helps drive sales when people see something they might not have thought of at the time, but which pops up when they log on. If they can't see it, they can't buy it."
FURTHER READING
About This Vendor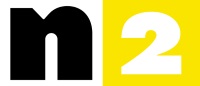 More Case Studies
Tied into expensive, poorly functioning systems, EzyBuild found a better way with n2 ERP…

RubberTree finds local solution which accurately meets requirements and growth ambition…

PK Furniture dramatically transforms operations with n2 ERP…

ICT equipment distributor SnapperNet is seeing business-wide benefits with n2 ERP…

There's a lot to selling a tyre – but back-end complexities haven't stopped Simon Furness aiming to be at the forefront of multi-channel retailing...