AT A GLANCE
INDUSTRY
Agriculture and manufacturing
BUSINESS OBJECTIVE
Complete transparency and reporting over all steps of sourcing, manufacturing and distribution for a leading range of naturally based honey and therapeutic products.
SOLUTION
An integrated system that tracks every batch of raw honey providing full manufacturing, financial and regulatory reporting.
THE BENEFITS
Immediate 10% saving in management time, expected to double as implementation completed
Instant quality control traceability – tracking a pot of honey back to the apiary now takes five minutes instead of a week
Freeing up skilled team for producing better product
Automated management of complex financial control requirements, including automatic stock valuations
Visibility into all batch-history for distributors from anywhere in the world
Abel's ability to be configured to support new functionality as the company continues to grow and launches a new product range
All financial, production, sales and manufacturing documents available on a single view that is easy to use and familiar to staff.
FOR MORE INFORMATION
Abel Software
W: www.abelsoftware.com
Australia
E: info@abelsoftware.com
T: 0800 Abel Sales
New Zealand
E: info@abelsoftware.com
T: 0800 Abel Sales
FURTHER READING
About This Vendor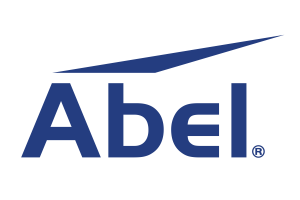 More Case Studies

Crafting efficiency, traceability and flexibility…

When divestment prompted leading NZ dairy solutions provider DTS to transform their systems, they turned to Abel ERP…

The first step for this leading provider of high-tech equipment, GTech Bellmor was to focus on driving efficiency in their front-end processes…


After a mislabelled product exposes a critical business risk, a leading pasta manufacturer needed to safeguard its fast-growing business…

Devex Systems wanted a system that could power their complex business functions…
Manuka Health is trading up the therapeutic benefits of its natural honey products in 40 export markets – no mean feat from its NZ base in rural Te Awamutu – helped by a supply chain solution that has delivered on the promise of clarity and transparency…
Quality control matters for every business, and especially so if you are in food and health. Based in the Waikato town of Te Awamutu, Manuka Health has grown rapidly over four years from a handful of staff to over 30, supplying customers in over 40 countries. It has been a finalist in both the Deloitte Fast 50 and New Zealand International Business awards. And if its success reflects the quality of its products, Chris Bowman, the company's Operations Manager, says it is also based on hard-won consumer trust and confidence.
While their honey also tastes good, their products are mostly marketed for the therapeutic antibacterial, antifungal and anti-inflammatory benefits of a key ingredient, methylglyoxal, occurring only in honey produced by bees that forage native New Zealand manuka trees. Across a wide range, every product must contain its stated level of methylglyoxal. Even where a single pot shows up a less serious issue such as some honey "whitening", they will always trace it back to the bees it came from.
Mr Bowman says this used to take over a week. Now, thanks to implementing Abel, they can see which apiary every pot of honey started out from in under five minutes. The company is delighted with the way Abel helps it save time.
But as important, he says, is having visibility over what is also a human hive of activity – and with a system built for their needs.
This year they will process over 400 tonnes of honey, all of it collected from bees over a two month season and progressively delivered to their factory. Every delivery is lab-tested on arrival, and as it progresses through "tipping", heating and cooling, is tested again eight times. Each step generates its own storage, production, sales and regulatory documentation as the company tracks all honey stocks and quality. Previously, using paper and electronic records, Mr Bowman says they were burning midnight oil just to ensure everything worked as it should.
"Abel gives us absolute visibility from go to whoa…They are always prepared to absorb and work through the detail and go the extra mile."
With Abel, Manuka Health began by reviewing the entire business before implementing a system tailored to their needs. Previously, locating a specific hand-labelled drum among 400 was a laborious job. Now Abel barcode-traceability steers them to it instantly by aisle, pallet and bin. Along with rising stock values, it automatically calculates the methylglyoxal value of mixing any two drums. By logging on to Abel, distributors anywhere in the world can see a full history of every batch.  Experienced honey-makers now have more time to taste and produce even better results.
"Abel gives us absolute visibility over everything from go to whoa," Mr Bowman says.
It is saving at least ten per cent in management time and he expects this to double as they move into a third and final phase of implementation and more automated delivery of regulatory documentation. He has already recommended Abel to two other companies. And he values Abel's tailored adaptability to configure new functionality at a time when the company is also introducing a range of more pharmaceutically oriented products developed to complement anti-tumour treatments. 
"There is no way we would have got anyone to look after us like Abel. Great patience. Always prepared to absorb and work through the detail and go the extra mile, and this is still the same even six months on. They want it to be as perfect as we do."
Manuka will continue to focus on customer trust and satisfaction, he says, backed by a system that makes that all important quality much easier to deliver.
Source: This article was originally sourced from Abel Software