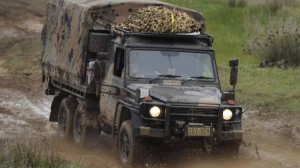 AT A GLANCE
INDUSTRY
BUSINESS OBJECTIVE
The ability to audit and quickly trace information
Embed functionality for lower TCO and risk
SOLUTION
COGITA and Epicor ERP Manufacturing and Distribution Software
THE BENEFITS
Gain visibility across all divisions
Better inventory management
Stock on track
Improve purchasing processes
Manage costs better
FOR MORE INFORMATION
EPICOR
W: www.epicor.com
E: info.anz@epicor.com
P: +61 2 9927 6200
Looking to capitalize on past successes and continue their enviable organic growth, Varley Pty Ltd went looking for an ERP product that would help them better manage costs and make more informed decisions. And while the selection process may have been exhaustive, the final decision was unanimous…
Established in 1886 as a small plumbing and boiler-making enterprise, Varley Pty Ltd is now a major advanced engineering company with operations in Queensland, Victoria, New South Wales and Indonesia.
Varley design, manufacture, service and repair across a wide range of industries: from defence and aerospace, rail services, power services, specialised vehicles and electric vehicle to marine and industrial.
"Varley is a dynamic and fast growing business operating with multiple locations and divisions," says Greg Casey, the company's ERP project manager.
"Creating visibility across those divisions to better manage our costs and make informed decisions was critical to us".
In 2009, Varley felt the compelling need for an embedded Enterprise Resource Planning (ERP) system in order to continue their organic growth. The company conducted a very thorough and extensive selection process. Epicor was unanimously the clear leader in functionality and ease of use.
"We were very impressed by the reference sites we visited and the remarks they made on both the ongoing support COGITA provided them and the ease and self management of the system which lowered the total costs of ownership," said Greg.
"COGITA's 20+ years experience in implementing ERP systems to manufacturing companies, which was extensively proven during our selection process, gave us the confidence to take this new ERP step," said Greg.
"Epicor will provide us with that visibility and traceability in a single database written in Microsoft.net. It's the technology that will steer us well into the future."
FURTHER READING
About This Vendor
No items found
More Case Studies

Longstanding, not-for-profit aged care provider trusts Epicor SLS to help serve communities with stability and professionalism…

Engineering shop drives quality and efficiency with Epicor cloud solution…

Southern Spars leverages Epicor ERP for critical business decisions…

When the primary resource sector boom took off, Present Group experienced explosive growth and found itself needing a suite of technology that could help it mine the good fortune…
The boot maker needed a system that had strong material requirements planning features to improve value in the supply chain in its Perth factory…