Published on the 13/08/2015 | Written by Donovan Jackson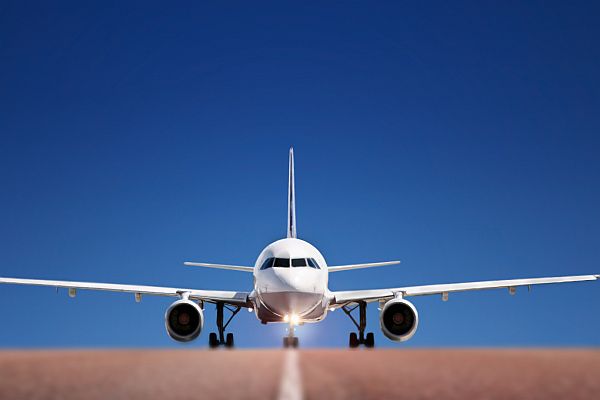 Think Air New Zealand is an airline? Well, yes it is, but according to CIO Julia Raue, it needs to be an experience-led digital social company to get the competitive edge…
Hers is a view which has had a transformative effect on the company; while it still flies people from one place to another, it does so with a sharp focus on making every part of the customer journey a pleasant experience. It starts long before the customer gets on a plane, too: initiated with their mobile phone or computer, Air New Zealand does what it can to make the experience rewarding, including the trip to the airport, the way in which passengers transit the airport and check on to the plane, to a pre-boarding coffee, getting on the aircraft and settling in for some 'IFE'. That's 'In Flight Entertainment'.

"We're a tech company with planes," quipped Raue, presenting to an iStart Executive Breakfast this week.

The Air New Zealand story is remarkable, not the least because airlines the world over are struggling to make ends meet and find points of difference. Across the ditch, for example, Qantas has endured several years of disastrous financial results (before turning a healthy profit in its latest 6 month update), while New Zealand's national carrier has enjoyed several years of strong results.

A lot of that can be sheeted home to its laser focus on customer experience. "Anything you can apply technology to, to save a problem, we're interested in. [Technology] used to be about generating revenue and reducing cost; now it's still that, but also about creating loyalty and driving customer experience," said Raue.

But she had a word of caution: "Technology is good, but you have to start with a business problem."

Owning disruption
Disruption is an unsettling reality for almost any company in business today as the ubiquity of technology enables new business models. Air New Zealand may be an airline, but the issues it faces in meeting and exceeding the expectations of its customers are far from unique; Raue could be solving customer experience problems for an insurer, a bank, or a retailer.

And indeed, she confirms that when it sought to revolutionise its customer experiences, it looked at many other industries for insights into how people interact, behave and expect their services to be delivered.

What could be a point of difference for the airline is its investment in internal resources to drive the process of innovation and development. This has given it the agile edge, as Raue made clear by relating how Apple invited Air New Zealand to develop an application for the soon-to-be-released Apple Watch. "This was a huge opportunity. We immediately pulled ten people off what they were busy with and got them ready to go to Cupertino."

With a timeframe for a response to Apple measured in days, she said there was no way partners could have responded as quickly to have an app ready for a major international launch. Getting the team to California, of course, didn't present any particular challenges for the airline.

An evolved IT staff complement
Asked about how her teams have changed with the focus on technologically-driven customer experiences (which includes the 'coffee' app and its runaway popularity, the self-service kiosks at the airports, the Air NZ mobile app and customised IFE systems), she said it has created dedicated innovation teams, customer experience and user interface specialists and a veritable army of testers – a task it is now pushing back onto its development teams. "We focus a lot on design – and we test the hell out of everything and trial new technologies internally including those which we think will work for us and those which could disrupt us.

"Some things work and go into production, others, we go 'OK that didn't work, switch it off immediately!'. Not everything that is a great idea in theory works in practice."

It's important to fail fast and inexpensively, agreed Raue – but she said that while a culture of 'it's OK to fail' is encouraged, it is counter-intuitive (because nobody likes failure).

Lessons in customer experience
What Raue's work at Air New Zealand boils down to is the ability to deliver a personalised response to its customers – and there are millions of them – on-demand.

She provided insights useful to any company: "It is the experiences that matter, but that's a moving target. People's expectations shift with the technology that is increasingly at their fingertips and you have to keep up with that. You want to reduce the unknowns for the customer; for us, mobile is key because our customers have their phone in their hand when travelling, so mobile is core, but it is not everything."

Even small points, which don't have to cost a great deal to implement, can deliver the surprise and joy which translate into customer satisfaction. "The question we have to ask is, what if we do nothing?" Raue pondered.

With the likes of AirBNB, Uber and Facebook demonstrating that they can do accommodation, transport and media better through the power of technology and information exchange, she said for an airline, that could mean ending up as a 'white label' operator of aircraft services. That led to a final lesson from Raue: "If you haven't been disrupted yet, it is coming."

Raue said the airline's digital marketing machine never stops with two new campaigns about to kick off. These have now launched with the "Where to Next?" campaign streaming live sunrises along with new deals to the destination, and a new safety video featuring the All Blacks as The Men in Black.

After 17 years at the airline, Raue is stepping down as CIO as the business transitions her functions into a newly established Chief Digital Officer role.