Published on the 15/11/2018 | Written by Heather Wright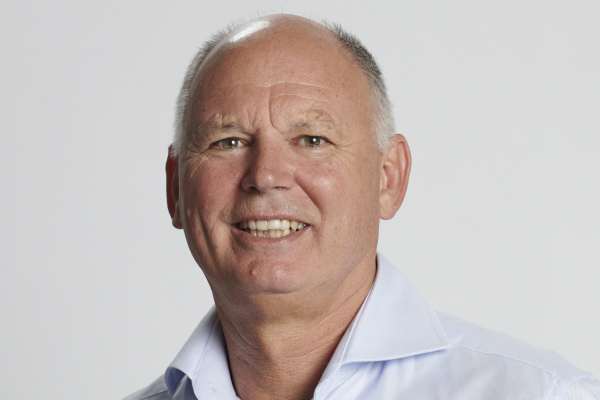 Throwing light on supply chain black holes…
For Kevin Drinkwater, group IT manager for Kiwi logistics and transport company Mainfreight, customers' pain points are an opportunity for innovation.

It's an attitude that has seen Mainfreight deliver several big technology projects recently, taking the company outside what might be regarded as the traditional domain of a freight company and opening up new potential revenue streams.

One key problem is full visibility of the supply chain. One of Mainfreight's largest customers, a globally recognised manufacturer, used more than 70 carriers to transport product manufactured at their own plants as well as those under license around the world.

"We saw an opportunity. They had no idea where things were, so we suggested we build a platform that enabled them to see a continuous line on any order, down to serial number of the movements of any order or individual [completed item].

"The heart of it is this technology where we take information from many different sources and put it all together and make it as one stream."

Data from the multiple carriers involved is aggregated and recalibrated constantly to ensure expected times of completion or arrival are up-to-date based on the latest information.

"At any one time we are monitoring and receiving data on 30,000 orders worth billions of Euro," Drinkwater says.

"What we found was that only 16 percent of their shipments were later than what they expected, but 75 percent arrived or were completed earlier than they had expected. So they were getting 91 percent wrong," Drinkwater notes.

"This solution have given them the full range of views, from the microscope view, of being able to track individual orders or machines, to the Hubble Telescope view where we use the data we have collected to enable them to reconcile reality to the predictions within their internal enterprise system.

"They've been adjusting what their standards are, so they're getting better and better at predicting. And we also can tell them how good their carriers are and how good their selection of ports is. We can see for instance if it's coming out of one production plant and they push it through Savannah Georgia to Rotterdam, it will take two less days than if they pushed it through Charleston.

"So we're giving data analytics. It's something you wouldn't expect from your freight company.

"We've gone beyond what our normal service criteria would be and they're extremely happy with it. It has produced some very good improvements for their business."

Drinkwater is hoping Mainchain Ultra will become a new revenue stream for Mainfreight.

The company also created an order management system, similar to Mainchain Ultra but operating entirely within Mainfreight's network, aggregating data previously conveyed via email and voice, to provide customers with full visibility from the point they place an order with their manufacturer through to freighting and delivery.

"We could see an opportunity in the problems we saw with items not being there [for freight collection] when they were supposed to be.

"The system we built has given light to a black hole in the supply chain."

The big bang approach
Mainfreight has also just completed rolling out a $15 million transport management system, Mainstreet, which manages all aspects of the freight process, from order taking to delivery and billing.

"It's been a huge project to replace our biggest system globally," Drinkwater says of the system, a version of which went live in the US several years ago before being modified for the NZ and Australian markets and implemented in big bang implementations in May 2017 and May 2018, respectively.

The process involved moving 800 users in each market off one system and on to the other in a day. "We had a few minor problems, but it absolutely worked," he says of the New Zealand implementation which he dubs 'incredibly successful'.

Australia's implementation a year later was seamless.

Drinkwater notes that Mainfreight's systems are built for longevity. The first transport management system was installed in 1990 and replaced in 2002. Drinkwater says while Mainfreight was happy with that system – which with good foresight was browser-based at a time when many weren't sure browser was the way to go ­ – but people aren't being trained in the underlying programming technology anymore.

Training was a crucial part of the Mainstreet success, Drinkwater says.

The company minimised changes to the way things happened. "Still the training was immense," he says. "That training was the key and those trainers were also some of our testers. There's testing, testing, testing and there's training, training, training. We've never put so much effort into our training and it's never paid off so much."

Drinkwater is a passionate proponent for Kiwi technology. Mainfreight has been working with Kiwi companies Sandfield Associates and DesignerTech for 28 years.

"We spend $22 million a year on software development and 90 percent of that is within NZ. New Zealand software companies are incredibly capable. Yet government organisations and many large organisations for some reason always want to buy something from overseas. They should be supporting local. We have a lot of capability in this country, we just have to use it. We produce very good systems, cheaply."

Yes to IoT, but blockchain…
The company is embracing IoT as a solution to a problem it's had for almost 10 years: Keeping track of expensive roll-proof separation bins used to keep dangerous goods contained during transportation.

"They're a very expensive asset, in the thousands each, and we keep getting an imbalance of them around NZ," Drinkwater says.

Earlier offerings were expensive, operated only on Wi-fi and had short battery life.

"We've got up to 1,000 of these devices we want to track, and we don't want to be changing batteries every week.

"What has changed now is the method of transmission, there is a very low power wireless solution that can work anywhere – including within the steel structures of our depots – and that means we get a battery life in the years. We're thinking four to five years."

Prices, both in equipment and the network with the network, have also reduced and Mainfreight is currently installing 300 devices on bins in the first wave of a rollout which will see 1,000 devices, which operate on Spark's LoRaWan IoT network, installed. Containers for shipping and trains will also be equipped with the devices enabling Mainfreight to know where everything is in the network.

"The components have been there for a long time but now in terms of the configuration we want, it has finally hit utopia for us," Drinkwater says. "The biggest project will be finding all the containers!"

Mainfreight is also involved in a blockchain R&D project with a major shipping line, though Drinkwater says "The more I look to blockchain the more that I consider that it is not the be all and end all. It's only relevant where you are trying to do one of two things in the freight world: Pass on ownership or payment of goods, or trying to keep information private."

That project is looking to develop a single database showing all freight moving through the shipping company's network.

"The idea is to use blockchain as security to ensure you only see the data that relates to your shipment."

Security: Tough love
Security is a big area for Mainfreight. Drinkwater admits that three years ago that wasn't the case.

"At that time it was just about having a good firewall.

"We didn't think we were a sexy industry, so why would anybody want to bother about us? We don't keep credit card information, all we do is keep information about a pallet of stuff going from one place to another. We might know who the parties are but there is nothing of interest."

Today, it's a different story. "A couple of years ago I decided it's not anything to do with whether you're a sexy industry or not, it's to do with chance.

"It's most likely we won't be targeted, but it will instead be a random phishing exercise or something like that.

"It could be as simple as a 16-year-old whose dog runs out in front of a delivery truck, who downloads all the stuff from the internet and decides to attack us."

Drinkwater has his own acronym for cybersecurity breaches: DDS.

"S is steal, someone such as competitors, gets in trying to steal your info. They don't want to be seen, they're just in there sucking it out. It does you some damage but not direct damage.

"The second type of security breach is Disrupt, such as ransomware. It disrupts, but it won't kill you. And then the next level is Destroy – actively targeting you to take you out and it could be that 16-year-old kid.

"We've got to put the $500 fence around the $5 million horses because a lot of people in cybersecurity spend a lot of time putting $10 fences around $1 horses. You can't do everything, so you have to concentrate on what the big things are – the things that are going to most affect you."

The company does regular phishing simulations, sending emails to team members. Those who don't pick up that it's a phishing attack are required to complete an online education process. Fail to do it within a set timeframe and their access to all systems is stopped – and it doesn't matter who they are.

It's a process that is moving Mainfreight 'towards the top level of the world's standards', but Drinkwater notes it's an ongoing process requiring frequent testing.

"The more frequently we do our testing the better they become, because it is inherent in their mind. If you let it lapse for three months, they lapse. It's become a very large expense to us, but we have to do it. And we now have cybersecurity team around the world."

One thing is clear. WIth Drinkwater at the wheel, the data attached to Mainfreight is heading in the right direction.
FURTHER READING


IDC research reveals organisational challenges to melding digital transformation into business-as-usual…


All the awesome tech in the world still superseded by the basics…


It's hardly like the internet, ecommerce or even m-commerce are new things, yet the concept of omnichannel retail is grabbing business headlines. Donovan Jackson investigates and finds that omni really is all…