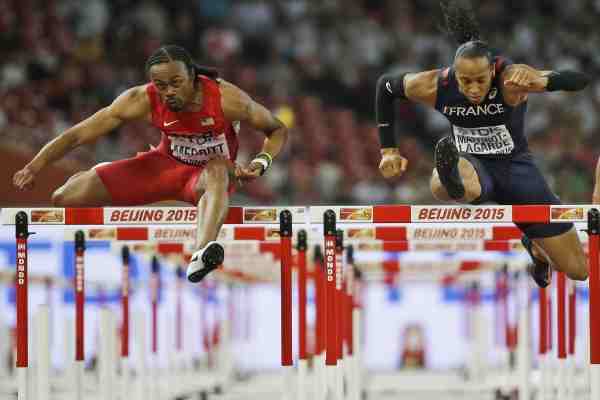 IDC research reveals organisational challenges to melding digital transformation into business-as-usual…
From experimenting with ideas like crowd sourcing, using mobile devices in new ways and applying technology for the 'wow factor', more businesses today are moving into at-scale deployments of digital technologies. That's according to Joe Pucciarelli, Boston-based Group Vice-President of IDC – and he told
iStart
that the 'digital winners' are those which are able to successfully achieve these deployments and handle the new challenges that come their way.
"This is what determines the winners and the losers. And it isn't about 'deploying technology', specifically, it is about doing things in new ways that expose new value," Pucciarelli said.
"This is what determines the winners and the losers. It isn't about 'deploying technology', it's about doing things in new ways that expose new value."
He used the example of Wal-Mart, which has recently deployed stock-taking robots to multiple stores. "An obvious benefit is that they are saving a couple of bucks on stock take." Also, jettisoning a task which anyone who has worked in retail will recognise as utterly unpleasant. "But that's not why this is important. The new value is that inventory can be taken every three days, where it was once done annually. That's revolutionary. It sets up the possibility to do things differently, rather than merely counting cans of beans on shelves."
In another fascinating example, Pucciarelli points to Steinway Pianos; with sales in decline, it looked  to 'digitisation' to change its value proposition from 'only' selling pianos, to selling experiences. With digital technology, a new Steinway can play back performances from noted musicians. This goes well beyond the iconic 19th century orchestrions (check out this Wurlitzer). A mechanical instrument, the orchestrion has none of the nuance and verve of a, say, Diana Krall – but the Steinway now delivers just that. And as a result, said Pucciarelli, sales are up.
Visiting New Zealand and presenting at June's CIO Conference, he will be sharing these and other stories of how digital winners are innovating and adapting. Pucciarelli will also present new research, presently underway, into what is happening in the Asia Pacific region in terms of the impediments organisations are facing as they move into digital business models.
"This region-specific research will complement a global study we've completed which provides perspectives on the emerging difficulties – and some of them are quite surprising," he noted.
Concluded in March, the global IDC executive survey on DX (DX being digital transformation) found that organisations' top challenge relates to siloed DX initiatives and the establishment of a DX organisational structure, with 55 percent of organisations experiencing this problem. "Companies and their leaders are struggling. Stuck with underlying existing technology, they are approaching digitisation by introducing new technologies, but without changing the fundamental operating model."
Pucciarelli said the 'old' model is like a castle and moat, isolating applications and (more importantly) data. To thrive, though, companies need to incorporate a new model that resembles an infinity loop, with data at the core where the loops intersect, and the curves acting as integration and feedback loops.
Secondly, and closely related to the first challenge, there are siloes of information and the absence of a digital platform, obstacles cited by 32 percent of respondents. A further 26 percent pointed to the third major challenge: an absence of vision. "The problem with digital transformation is the end-point isn't clear," confirmed Pucciarelli. "It just isn't a start/finish exercise. But you still need a plan and need to set expectations with the board, while knowing that you're looking at 2 or 3 technology cycles in the next decade and knowing that things might change – but leaders have to understand that isn't a failure of vision; it's an evolution of industry."
Then there's measurement; University of Tasmania's Jeff Murray recently made the point that technology tends to have a 'lag effect' but also noted the value of metrics. IDC's study, however, noted that the KPIs used for DX are outdated and often no longer relevant. "The traditional gold standard for metrics is revenue per quarter – but there is nuanced information that shareholders need to know. How many new customers? What is the rate of growth? What transactions are coming through the pipeline and from where? It is a richer conversation than 'have we arrived or have we not'", Pucciarelli said.
Finally, IDC's study also showed a commonly encountered problem which is generally known as the 'skills shortage'. "It's a lack of digital capability," Pucciarelli said, something cited by 15 percent of respondents.
The adage of 'people-process-technology' isn't sufficient to address digital capability: people are needed, yes, but more specifically 'talent'. "This introduces the possibilities of outsourcing to other geographies for talent and also capacity and capability with different clouds. But careful thought must be given to this process – you don't want to separate the 'heart and the lungs', for example, and have closely coupled applications far apart. You need governance. And again, in terms of the infinity model, infrastructure doesn't matter, it is the data which must be at the centre of things," Pucciarelli noted.
Delegates can gain further insight, including a first look at IDC's APAC study into digital transformation challenges, at the CIO Summit taking place in Auckland on 13-14 June.
FURTHER READING


Throwing light on supply chain black holes…


All the awesome tech in the world still superseded by the basics…


It's hardly like the internet, ecommerce or even m-commerce are new things, yet the concept of omnichannel retail is grabbing business headlines. Donovan Jackson investigates and finds that omni really is all…