Published on the 11/11/2019 | Written by Heather Wright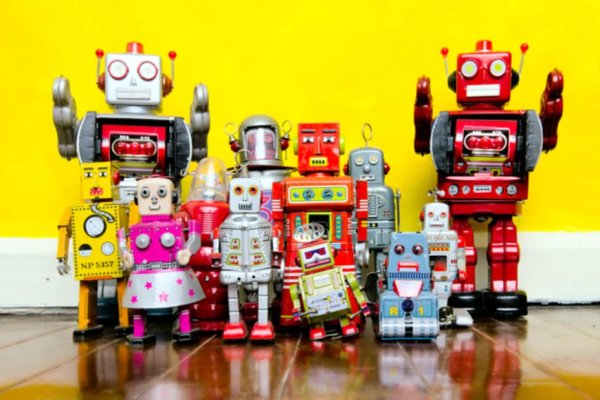 It won't happen overnight, but smart contracting, autonomous receivables, e-audit and AI-driven bots-as-a-service will happen…
From smart contracts to provide you with competitive advantage, to autonomous receivables and e-audits and even AI-driven bots-as-a-service, there's a world of new technology coming to provide a (robot) helping hand for business.
And, according to Leon O'Reilly, Fuji Xerox Asia Pacific general manager for digital platform, advanced industrial services, it might be coming faster than some expect.
"You have to be able to collect your cash."
Speaking at an event in Auckland recently, O'Reilly highlighted some of the key trends he believes will have big benefits for businesses in the future.
Smart contracting
"This is genuinely going to change your world, and probably everyone's world in here," O'Reilly said of smart contracting to one attendee from the real estate industry, and the wider audience.
"I rent a condo. Imagine if I say if my contract is within three months of renewal please look around for facilities and the things I like. If the rent has changed by more than five percent please automatically go and negotiate that contract, sign me up for another two year renewal and send me the contract.
"At the moment that's a very manual process."
Smart contracting, however, would take all the clauses and turn them into actionable data, triggering robots to search and provide options, automatically generating a contract for a selected option.
While that's a more consumer-oriented example, O'Reilly says the impact for local businesses is big.
"This gives you the ability to do all the things your customer might ask you to do, but where the back end process is too hard for you to do it at the moment.
"Maybe they want a custom billing cycle, or the way to work out price rises is complicated. Those will become doable, so now your competitive advantage is you will be able to craft a contract that works for you and manage it, but also offer your customer flexibility."
While smart contracts are at the start of their evolution, O'Reilly says the growth in Australia, New Zealand and Asia is 'phenomenal'.
"There are a few companies coming to this side of the world that you're going to see really grow rapidly in smart contracts. It's something to genuinely watch out for."
Autonomous receivables
Technologies to help streamline the back office are garnering increasing attention from investors and O'Reilly says harnessing AI to help collect cash is one emerging trend.
"Autonomous receivables is the ability for your call centre or collections centre to have everything done for them," he says.
An intelligent agent analyses the late payment – and all the details about what is owed, over what period, along with credit lines – to determine the best course of action, from what should be said to the person, to how to automate the ERP and get the invoice done, and create smart worklists and proactive collection strategies.
"Your first conversation is not with the customer, it's with the computer. It works out what's going on for you. You ask it the questions it gives you the call and away you go," O'Reilly says.
"There are quite a few companies really investing in that in the US, the reason being that cash is really important. You have to be able to collect your cash."
E-audit, or regtech
While the world of e-audit and e-compliance is currently focused on very specific fields, such as legal departments or trade financing, O'Reilly says it will become a 'wholistic, regulatory compliance layer in your business that's looking at all the documents and transactions for changes in rules'.
With regulation rapidly increasing –regulation for banking and finance is forecast to double in the next 10 years – and rules frequently changing, staying on top of compliance will become increasingly complex.
"Regtech is there to look at how the rules change, compare it to how your business operates and give you a view in real time," O'Reilly says.
Don't expect that wholistic view tomorrow though. It's a number of years away yet 'but it's coming and there's an awful lot of investment going on in it'.
AI-driven bot-as-a-service
The next iteration of RPA, AI-driven bot-as-a-service is also a long term development.
"We're a way away yet, so please don't ask anyone to sell you one today. Because they can't. It does not exist. But in the future it will.
"There will be bots in the cloud and those bots will be preconfigured to your type of business process and they'll give you all the analytics, but equally they'll start making decisions."
Unlike today's essentially dumb robots which simply follow rules and pass exceptions to humans to handle, AI-driven robots will start to make decisions based on what they know about how the business operates, trends in the business and any other data you feed in.
"How do you contract with your customer in a smart way to give you a competitive advantage? How do you collect the cash automatically after you've contracted in a smart way? How do you make sure all of that is auditable and you've got compliance in your organisation? And finally, how can you automate it all a bit more and provide some insight?
"Well these things are all coming."