Published on the 27/03/2018 | Written by Donovan Jackson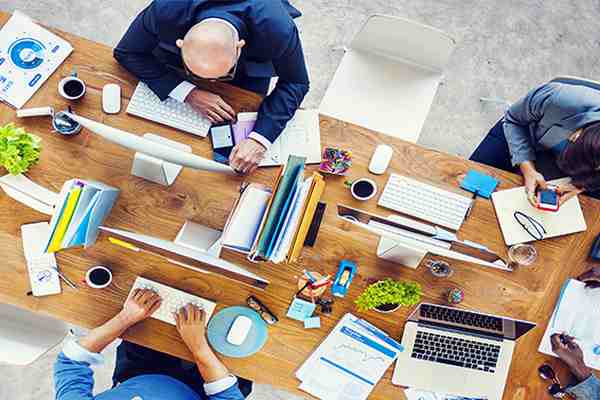 What's the value in a more efficient, automated back office?…
To get a good idea, look at the many firms providing accounting services to New Zealand's small to medium businesses. By eliminating much of the administration, paperwork and routine tasks, accountants can move away from rote tasks and provide what their customers really want: advisory services.
That's according to Anton Gargiulo, Northern Sales Manager at MYOB New Zealand.
"We've done research which reveals two important things: 70 percent of accountants would prefer to spend more of their effort on advisory if they had the time," he said.
"70 percent of accountants would prefer to spend more of their effort on advisory if they had the time."
The second thing? "SME owners report that seven of their top 10 unmet needs relate to advisory."
It is, agreed Gargiulo, something of a beautiful symmetry which MYOB's research has revealed. "Yes, I suppose we couldn't have asked for a better result," he chuckled. "It shows that what accountants want to do and what their customers need is well aligned."
Gargiulo is presenting a keynote to the upcoming Back Office Transformation Conference taking place in Auckland from 30 April to 1 May.
While accounting is the case in point, the advantages of back office transformation – which can include the introduction of technologies and techniques including artificial intelligence, robotic process automation and digitisation of formerly paper-based processes – can be applied to almost any business. Indicators for back office functions which are crying out for transformation, therefore, include repetitive tasks, drifts of paper, and processes which seem to take up a lot of time and effort, but which deliver little organisational (or customer) value.
But there tends to be resistance to the notion of eliminating tedious tasks because it might also eliminate the incomes of those who perform them. We've looked at this potential issue from a number of perspectives, including that of economist Henry Hazlitt as well as the simple observation that in 2018, the unemployment rate of ~4.5 percent is well below the 1992's ~11 percent (despite the massive wave of automation which has happened in those 25-odd years.
MYOB beefs up this view by citing a study by AlphaBeta which shows that it is possible that 29 percent of accounting is susceptible to automation. The study also notes that automation in the past 15 years has not lead to job loss, but rather to new tasks being incorporated into jobs; automation in the coming years, said AlphaBeta, means the equivalent of three jobs will be automated and the equivalent of two jobs will be doing new and different tasks and one job would be lost.
Gargiulo noted that for the tech industry, and society, the advances in technology which make back office transformation a reality for even SME organisations is incredibly exciting. "We're living in an age with so much technology that has so much potential for change; in 14 years in the industry, this is probably the most exciting time I've seen yet."
A lot of the technology is converging and interoperating, he continued, making it difficult to predict its future impact. "But we should all remember that the technology doesn't happen in a vacuum and technology alone won't change anything. Instead, it is up to the individual to choose how and where to apply technology to make changes – in your personal life, or in your business."
And Gargiulo said some of the major megatrends impacting the accounting industry (and indeed society) include AI and machine learning, data and connectivity. "AI and ML really needs to be categorised as more automation which implies a lot less human data entry and processing."
Combined with data and connectivity, he said accounting today is increasingly able to happen 'in parallel' rather than 'in series' as it was done in the past. "Historically, accounting was sequential: transaction processing, then bookkeeping, then compliance, and if there was any time left over for the ambitious firm, advisory with clients.
"With data and connectivity and the right tools, the first three things can now happen in real time," said Gargiulo, "And that means there's more time left over for advisory."
The Back Office Transformation Conference takes place at Novotel, Ellerslie, on 30 April-1 May.