Published on the 06/07/2015 | Written by Mark Webster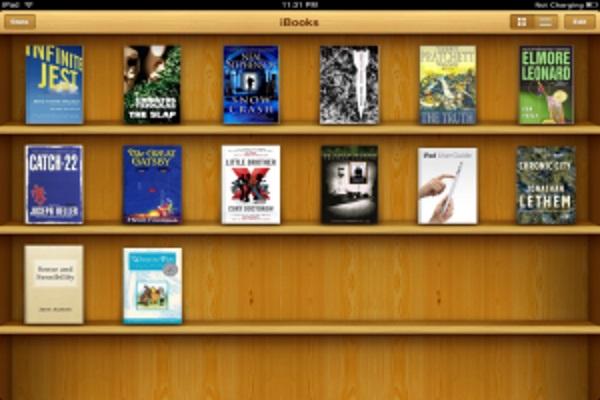 When Mark Webster wanted to get a book out, publishers wanted nothing of it. He took matters into his own hands…
Traditionally, publishing a book is regarded as marginally more difficult than actually writing it. With the online age, that's changed and among the options available to publish electronically is Apple's iBooks.

This platform has a good and a bad side. For: it's an app already on every Mac, iPad and iPhone. Against: hardly anyone uses it.

Be that as it may, publishing a book on iBooks is quite a journey and one which made me reconsider what books are.

Sure, books use pages of words to encode information. They can include pictures. Notes can be scrawled in the margins and bookmarks added – but that's pretty much the limit of a traditional book.

In getting to grips with iBooks Author, the app used to create 'Made for iBooks' volumes, I was simultaneously reading a printed tome on economics. I started feeling dissatisfied – not because of the content, but with the format. The limitations of paper and print were obvious.

You see, even a glorified PDF/ePub can be put into the iBooks Store and work as an iBooks volume. In this format, it supports some inline images, and the standard iBooks features of words being selectable to define, search, highlight or add a note.

Also, you can get your Mac or iDevice to read out the words if you don't feel like doing so yourself.

Any notes, bookmarks or highlights sync via iCloud – read to page 76 on your Mac, and resume on the same page on the iPad – and your notes are there too.

Made for iBooks, however, takes it much further. These volumes support video, sound, animations and panoramic images.

If the economics book was Made for iBooks, all those boring black and white line graphs could have been interactive (and in colour). Notes could be added notes without defacing the book, and hot-links to supporting websites introduced.

With iBooks, there's no limit on pictures: instead of eight in the middle, you can have as many as you want, sited for relevance.

Another upside: Apple takes 30 percent of every iBook sale, leaving 70 percent for the publisher, who can immediately offer their work In 51 countries.

Some might recoil in horror – but consider that Amazon takes 50 percent of every eBook sale. Even worse, when I published a book with a traditional publisher, I got just 8 percent of the trade price.

But back to that downside: most people aren't even vaguely aware of iBooks.

My advice to all Apple owners, therefore, is to check it out. There are excellent, free manuals for iPad, Mac and so forth. There are thousands of free, quality books which typically sell for under $20. They're available to read in seconds, and you can usually access a free sample chapter before purchase.

And if you're a prospective publisher? iBooks is an excellent platform which equips you to get your work out there at low cost and with the promise of a better return.


Mark Webster is an independent writer of Apple Mac and iOS/iDevice news and reviews for Australia and New Zealand, covering Apple Mac and iDevice (iPad, iPhone, iPod touch) hardware and software and accessories. His guest blog posts make it easy to find the most up-to-date news and information on Apple products and software.