Published on the 25/02/2020 | Written by Hayden McCall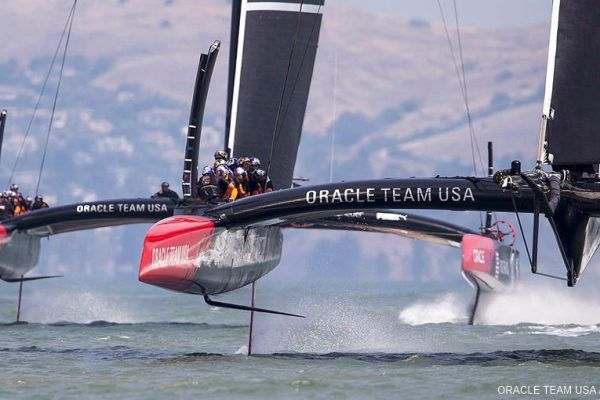 Bank reconciliations and other plumbing on promise under Oracle's updated cloud…
The week that Oracle announced its acquisition of NetSuite back in 2017, two senior resignations hit the desk of VP Product Marketing at NetSuite.
Last week at the vendor's annual client conference in Sydney, on a welcome summer retreat from a chilly Minnesota, Paul Farrell was pleased to say one of them was back asking for his old job.
"It takes two to tango in the integration game, especially when it comes to sensitive financial data."
The pair had wanted no part of another Larry-wash at what, until then, had been a high growth entrepreneurial software startup-come-unicorn hitting its straps.
They were not alone in their fears. Clients and partners alike had seen previous acquisitions by big red go the way of hard-nosed corporates before it, and worried that some of the free spirit of the company would be subsumed.
What they didn't factor in was that Ellison, already a majority shareholder, had been an insider on NetSuite's vision from the outset. Far from another corporate raid, the acquisition would give his engineering team access to learnings from NetSuite's cloud-based SaaS experience. With Oracle already firmly on a move-to-the-cloud-or-die path, aggregating cloud expertise made a lot of sense. It also made sense to add NetSuite's rapid growth to Oracle's mixed successes in the enterprise software space, where it continues to outstrip anything else in the stable.
The grand plan has now gone full circle, as Farrell announced several initiatives that will see NetSuite leverage the best bits of Oracle's massive investment in cloud technology in recent years.
Specifically, he pointed to the Oracle Cloud Infrastructure (OCI), of which NetSuite is now a part, which provides benefits through a truly global multi-tenancy architecture and via Oracle's autonomous database tools.
How that translates to NetSuite's community of users gets technical fairly quickly, but Farrell explained that 'autonomous database' means that a client database will self-tune its indexes based on the way that a business uses the solution, rather than to how the community as a whole uses it. Result? Faster application performance and less speed complaints from users. Truly multi-tenancy? Administrators will now be able to choose an optimal time to accept upgrades into the system, rather than having that optimal time decided for them.
OCI? This is the whole cloud architecture, but includes Oracle's integration engine, the much-maligned Oracle Fusion. For NetSuite users and sales execs alike, this opens up a very important differentiator that other competing cloud accounting solution providers such as Xero and MYOB have been able to offer for quite some time – bank reconciliations.
When questioned, Farrell clarified that in fact what has been built is an API layer that facilitates the exchange of banking data and that the API has been set up with, currently, only US institutions. He could not provide any detail on when that integration might be available for local (A/NZ) customers, but, as other ERP providers have found, it takes two to tango in the integration game, especially when it comes to sensitive financial data. What priority will be given to setting up commercial negotiations and delivering bank feeds between NetSuite and our friendly local banking oligarchs, as well as what influence Open Banking regulatory changes will have, remains to be seen.
Farrell heads up a team that grew at 26 percent YOY to over 2,000 employees today who collectively clocked 3.8 million hours of development effort in the past 12 months. It's a formidable capability when focussed as it is on a single version of a single product. As a result there is a raft of updates announced in the latest (v20.1) release. No doubt release notes will detail these better than space allows here.
What was refreshing was the openness provided, particularly to media and analysts, on where NetSuite is headed with its product roadmap. Albeit wrapped in the usual cautions around forward looking statements, what was unveiled was (in yachting parlance – we are talking Oracle here) a full skirt lift.
Customers must have left with some confidence that they are nowhere close to any sunset in their backing of the NetSuite boat, even in its new Oracle livery.
Farrell's ex-staffers, however, may feel a bit differently.
Hayden was hosted at SuiteConnect Sydney by Oracle NetSuite.