Published on the 22/08/2013 | Written by Hayden McCall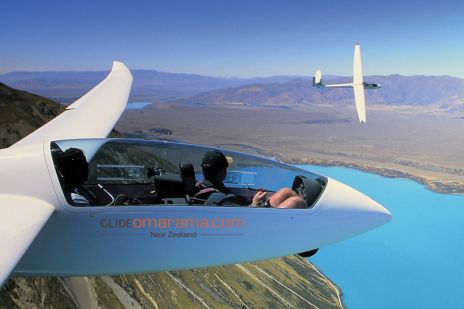 Keith Jessop laments the lost opportunities that he sees from 20,000 feet when manufacturers do not leverage their system capabilities to do better business.
iStart sat down with Jessop and found out how businesses – particularly those in manufacturing and distribution – can best leverage their relationship with their system provider and yield a significant return in productivity and discovered opportunity. There are lessons in here for all…

iStart: Where do manufacturers fall short in using their IT properly?

Jessop: There are quite a few areas. But probably the one that we encounter most often, particularly with the smaller companies, is in understanding the capability of their software. There's still the perception that software is a necessary evil and doesn't directly add value to the bottom line. The things that businesses miss are opportunities for efficiency gain, the opportunity to do much better planning, and the proper integration between manufacturing and financials. So often we come across a situation where a business is just looking for job costing, and they have MYOB or another small accounting package in place, but they don't appreciate the benefit of having an already integrated system and the cost of not being integrated.

iStart: What do you think poor IT systems cost businesses in terms of lost productivity or lost opportunity? What's to lose?

Jessop: At the extreme end of the scale you could lose your business. There are examples around, some of them fairly recent, where there's been an opportunity to implement a system and it's not been taken up, and the business ends up in financial difficulty. Part of that is around business management and having the tools to run the business. If you haven't got good visibility of data then you can't make good business decisions. And the savings can be anywhere between ten and fifty per cent of inventory costs or, in terms of lost opportunities, you've got measurements of around ten and thirty per cent lost opportunity.

iStart: Is it just that businesses are running old systems? Or is the problem more fundamental than that?

Jessop: I don't know that old systems necessarily create the inefficiencies that I'm talking about. There are some old systems that run quite effectively that aren't, perhaps, that easy to use. They perhaps don't provide enough flexibility, but in the grand scheme of things, those sorts of costs, compared to the situation where a business is using spreadsheets and trying to tack various disparate systems together, and where there's a lot of duplication, that's really where the costs are.

iStart: So what's the fundamental problem?

Jessop: I think the fundamental problem is with businesses not fully appreciating what they have in any ERP solution, and not making use of the tools. One example is of a company that feels they really need to have an ERP system, but they see it purely as a cost exercise. They go ahead with it anyway, they run the project, implement the system, and then they stop. What they don't have is full buy-in from various parts of the business – staff may not be trained properly, they may not fully understand the system, there may not be anyone who is the product champion – so the system becomes less and less efficient, people start to use spreadsheets, because they don't know how to do things in the system, and you get a decline in the benefits that could be achieved. That situation we see quite a lot. An upgrade can be a catalyst to getting buy-in into the business again and moving forward with the technology and getting people involved.

iStart: So is it a people problem then?

Jessop: The main thing is: it's got to be driven from the highest level. If management or the executive haven't bought in to the value of the solution, they can't really have that expectation of their staff. That's where the issue is.

iStart: So senior management is still missing the point?

Jessop: They often don't embrace the opportunity to use software tools. The board reports I've read rarely mention the significance of an ERP solution. It's more around internal processes, which is fine, and that's where the primary focus needs to be, on internal business processes, but a significant component of that is how you use your ERP and how that can benefit those processes. ERP software is a tool to do that, and it's usually under utilised.

iStart: So, in a nutshell, if a business is not on top of their ERP processes, what should they do?

Jessop: From my perspective, it is as simple as engaging with your ERP solution provider, but engage at the management level. Contact the MD or the operations manager or the general manager of your supplier and ask them to come and talk to you about the capabilities of the ERP solution you've got.

Whether you've got SAP, Microsoft, Epicor or Infor, they're all good solutions and they all add a lot of value to the business, it's just that management needs to understand what that value is, and in most cases they can get that information from their ERP vendors. It's just a matter of trust. Instead of perceiving them as someone that wants to sell you something, perceive them as a business partner.

Perceive your ERP vendor as you'd want your customers to perceive you.
"If you're not actively working your erp solution partner hard, you're making a grave mistake"
Keith Jessop, managing director of EMDA

Don't blame out-of-date systems or poor software, effective enterprise resource planning needs to start at the management level and pervade the business from top to bottom.
ABOUT KEITH JESSOP//
Keith Jessop is managing director of EMDA, and in his spare time a recreational glider pilot. EMDA is NZ's primary reseller of Infor ERP and related solutions, and has offices in Christchurch and Auckland.

You can contact him on:

To read more from manufacturers who are extracting value out of their ERP systems such as Navico,

Pacific Doors and A.W.Fraser,