AT A GLANCE
INDUSTRY
BUSINESS OBJECTIVE
Establish an integrated scalable solution capable of delivering omnichannel retail
Integrate supplier business systems for supply chain visibility
Deliver exceptional customer experiences across multiple channels
SOLUTION
BUSINESS BENEFITS
Flexible platform
Information-driven decision-making
Cross channel integration
Ready to scale for web and additional premises
FOR MORE INFORMATION
First Software
W: www.firstsoftware.co.nz/
E: stewart@firstsoftware.co.nz
T: +64 9 573 2648
There's a lot to selling a tyre – but back-end complexities haven't stopped Simon Furness aiming to be at the forefront of multi-channel retailing…
Understanding that satisfied customers lead to repeat business, tyre retailer Hyper Drive and Hyper Ride has implemented First Software's N2 ERP solution to create ultra-efficient business processes that deliver customer delight.
Hyper Drive sells at fits tyres, wheels, car alarms, car audio and other car accessories online and from its superstore in Penrose, Auckland. Hyper Ride sells action sports gear, including snowboards, wakeboards, surfboards, clothing, footwear, cameras and bike gear exclusively online.
Situation
Initially, proprietor Simon Furness's goal was to have a centralised, efficient software system to accurately control stock. "We sell across the counter, on our website, over the phone and on Trade Me," he says. "We wanted all areas of the business to be integrated so that no matter where we sold something, it would be taken out of the system."
First Software came on board in 2010, implementing the N2 ERP solution and integrating the existing e-commerce websites. Recognising the advantage of single-sourced IT, Hyper entrusted First Software with development of the next-generation websites too.
Furness describes this process: "It's been a bit revolutionary, really, because it's enabled us to do all these things that we weren't able to do with our existing software."
Three years ago, Hyper began the process of live integration with its suppliers, providing for visibility of real-time inventory levels across the supply chain from within its own system. This would provide the ability to take its customer service and satisfaction levels up a notch, as Furness explains. "If someone comes in wanting four particular tyres and we don't have them in stock, we can look on our screen and see they're sitting in the supplier's warehouse, and we can get them within an hour."
Supply chain visibility would also deliver more choice for customers. Every tyre has a different width, profile, rim size, speed and load rating; by developing a data integration feature which allows entry of license plate information into the website, which presents every available tyre option, price and supplier for a particular vehicle, Hyper will be able to further impress its customers.
Solution
The devil is always in the detail with software integration projects, agrees First Software general manager, Alex Petraska. "It's taken a lot of work in the background to get Hyper's supplier integration working well, but it results in an amazing range and service for the customer," he notes.
The ERP system is at the centre of the company's operations, with Trade Me auction listings and orders fully automated via N2.
Unique for a type supplier, Hyper also drop-ships, adds Furness. "We don't stock the goods here, but through our system we know which supplier has them, so we sell them from our website and ship it directly from that supplier."
Implementing N2 ERP has made life easier at the back end too – previously staff would manually re-enter web orders into two separate systems for processing (POS and courier system), but N2 has fully automated this process.
Results
"N2 has been quite a game-changer for us," says Furness, noting that thanks to its robust ERP system, the business has grown from selling 20,000 to 100,000 products online, with Hyper processing thousands of orders every month without any change in staff numbers.
Integration with suppliers and the instant availability of detailed information means the ability to rapidly respond in a fluid market. "The biggest thing is that N2 has helped us be responsive. You have massive variations in prices, every week, every day, so it's enabled us to be right up to speed with all those changes," Furness notes.
Like many web projects, the Hyper websites are frequently being developed to keep up with new technology and market shifts – they've recently deployed dedicated mobile websites to improve customer experience and stay high in Google's search rankings.
Petraska says Hyper has made a considerable investment in its business systems over the past five years and is reaping the rewards. "The N2 ERP has become a platform that allows growth in business, more products and more sales – and all without adding more staff, because everything's optimised."
With future plans to open additional bricks-and-mortar locations to complement the Hyper Drive website, and slowly establishing a presence in the Australian market, Furness says a high performance ERP solution is a foundation for growth. "And by the end of 2016, our target is that we won't deal with any suppliers who aren't integrated with N2," he adds.
There is little that isn't possible with the flexible N2 solution and the dedicated team which stands behind the ERP system. "We dream up what we want to do and First Software delivers it; nothing is ever a problem," Furness concludes.
Source: This article was originally sourced from First Software
FURTHER READING
About This Vendor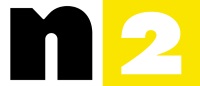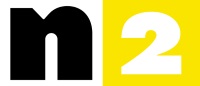 More Case Studies

RWC and America's Cup retailer has found the perfect partner in First Software's n2…


Snowcentre implements n2 ERP, moves into the modern world…


When a burgeoning sporting goods retailer ran into some chop, it looked to First Software and its n2 ERP and ecommerce solution to smooth the waters…

Tied into expensive, poorly functioning systems, EzyBuild found a better way with n2 ERP…


RubberTree finds local solution which accurately meets requirements and growth ambition…