Published on the 09/06/2015 | Written by Mark Webster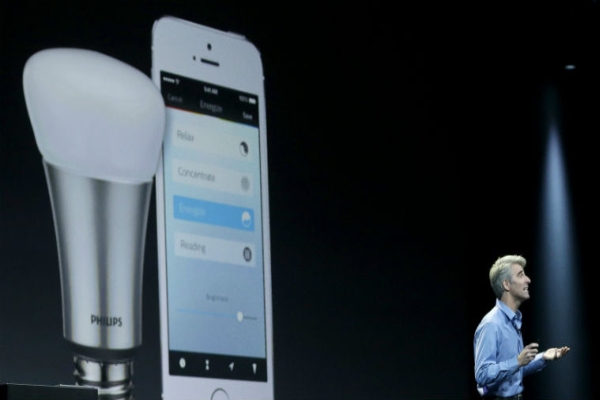 Mark Webster on Apple's Worldwide Developers Conference announcements for 2015…
This year, WWDC from a distance looked a bit 'meh' to me. WWDC is Apple's annual Worldwide Developers Conference in San Francisco and it was headlined by streaming music…but, even though it uses the voice of Kiwi expatriate Zane Lowe, it's just music. Hardly new, and much expected anyway. Will Apple Music really have enough to compete with the already-well-established Spotify? I'm not sure – and I'm not sure that I care. But three months' free trial will certainly help (it will be available from 30th June, by 'invitation').

Apple Music will have on-demand content, curated playlists, and a new global always-on radio station dubbed Beats One. (Local pricing will be available closer to launch.)
For more, check here.

Multitasking, at last, in iOS 9
More interesting is the announcement of iOS 9, the key feature of which is the introduction of multitasking to iPads. A new task switcher uses a coverflow-like interface to show currently running apps (similar to the familiar App Switcher, which is accessed by double-clicking the Home button). A Slideover feature brings up other apps quickly. iPads will thus genuinely become more useful, especially in business.

For the rest, in iOS news, Apple has combined the almost-useless-in-New Zealand Passbook with Apple Pay (likewise) into a new app called Wallet. Maps will get transit information for major overseas cities, but Australia and New Zealand? No information yet.

iOS 9 Siri promises subtle, but more proactive, assistance to users.

Mac goes El Capitan
The next Mac OS will be 10.11 (which is confusing my maths-challenged brain – surely Mac OS 10.10 was already actually Mac OS 11?). OS 10.11 is called 'El Capitan' after a mountain in California.

While it doesn't have any major breakthroughs, it promises to get rid of 'irritations' and to add in speed efficiencies. Nothing to complain about there: dependable and fast is always good. 10.11 will also get Metal for Mac, a graphics routine that improves GPU performance. (It was introduced in iOS 8 for iPad/iPhone last year). Metal for Mac promises to accelerate Core Animation and Core Graphics to boost system-level rendering by up to 50 percent – great for games but, more importantly, for other video applications. Metal will take better advantage of your CPU and GPU to deliver up to 10 times faster draw call performance for a more fluid experience in pro apps. Performance will vary, of course, based on your system configuration, application workload and other factors, but if you have an i7 Mac with a decent video card, expect to be impressed.

But perhaps my favourite OS 10.11 feature is a pretty simple one: the introduction of the new system font San Francisco, an Apple in-house design that has some character. That's quite unlike the current system font; the slick, well-designed, yet boring, overused and somewhat spindly Helvetica Neue. San Francisco is both readable and attractive.

El Capitan will also feature a cleaner, redesigned Mission Control, Apple's quick way to view all open windows. With a crowded desktop, you will be able to simply drag a window to the top of the screen to access a new Spaces Bar and create a new Space.

This might get me to actually use Spaces, which I abandoned soon after it was introduced as too fiddly and unintuitive, although it does have its fans. A new Split View feature automatically positions two app windows side-by-side in full screen so you can work with both apps without distraction – this strikes me as a good idea, at least if your screen is big enough.

Safari time, you've got Mail, Photos and Notes
Apple's browser gets a minor makeover for 10.11, too. Safari will have a Pinned Sites feature to keep favourite websites active in the tab bar. A new mute button quickly silences browser audio (thank goodness!) from any tab.

Native email handler Mail will introduce Smart Suggestions to recognise names or events in Mail messages. This will then prompt you to add them to your contacts or calendar with a single click. You can already do this, and you have been able to for years, but it's one of those semi-hidden features I'm constantly showing people. You will be able to swipe to delete messages as you can in iOS, and juggle multiple emails while Mail is in full screen.

Photos for El Capitan will let you add locations to a single image or an entire 'Moment', and to sort albums by date or title. Third-party editing extensions will become available from the Mac App Store. Photos actually already has some excellent adjustment and editing attributes but, once again, they're a little hidden. This excellent app has caused some resentment since it was foisted on users to replace iPhoto, in Apple's inimitable 'we know best' style.

There will also be a Notes app. You will be able to drag and drop photos, PDFs, videos and other files into notes, and add content directly from other apps such as Safari or Maps via the Share menu. Easy-to-create checklists help you keep track of important to-do items, and a new Attachments Browser organises your attachments in one simple view, making it easy to find what you're looking for.

In some ways, this could be a great replacement to FileMaker's discontinued Bento product and I look forward to it. Thanks to iCloud, your notes will stay in sync across all your enabled devices (all those signed into the same iCloud account).


Mark Webster is an independent writer of Apple Mac and iOS/iDevice news and reviews for Australia and New Zealand, covering Apple Mac and iDevice (iPad, iPhone, iPod touch) hardware and software and accessories. His guest blog posts make it easy to find the most up-to-date news and information on Apple products and software.