Published on the 04/08/2020 | Written by Heather Wright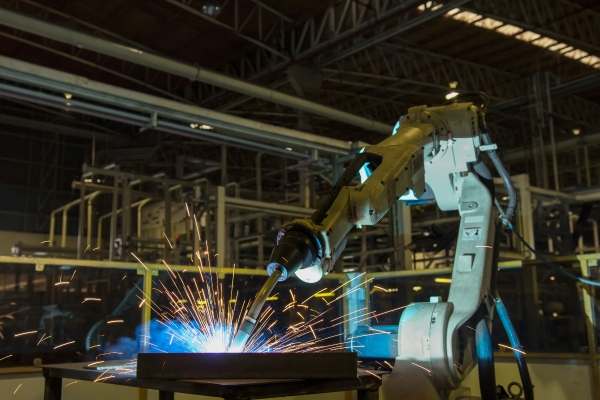 Now's the time for bold digital vision says EMA boss…
Brett O'Riley, chief executive of the Employers and Manufacturers Association, doesn't like to talk about post-Covid recovery. He wants New Zealand business to be talking post-Covid transformation.
"Recovery," he says, "just gets us back to where we were.
"The NZ economy wasn't exactly travelling well as we went into Covid-19, we had a lot of structural issues in sectors, a lot of disruption issues," he points out.
"We have got enough ingredients in our economic story, but we have to be really purposeful."
"Without being too cute about it, transformation is going to get us to where we really need to be in the future."
For O'Riley, that's a future where manufacturing is heavily reliant on Industry 4.0 – where technologies such as robotics and automation, AI, mixed reality and data analytics combine to drive big improvements for the sector.
He's blunt: Without a commitment to technology and going digital many of the EMA's manufacturing members, and the sub-industries relying on them, will not be able to be competitive long term.
Skills shortages, increasing demands from end customers for visibility of the supply chain and production, and changes to manufacturing, such as 3D printing, are all coming to bear on the sector and driving the need for digitisation.
"And frankly, we have got to transform the economy to being a 24 x 7 economy, and the best way of doing that is using digital technology alongside human resources," he says.
"It is absolutely critical that we embrace digital technology and it will be the key for us to remain competitive in a number of different sectors."
The good news for manufacturing is that it has been identified as one of the key sectors that can transform the New Zealand economy as we look to come out of Covid-19.
But O'Riley says the sector also needs to transform itself and some of that is digital.
While there are a number of initiatives already underway to drive Covid recovery and digital transformation across business, including manufacturing, O'Riley says the work is 'probably not as cohesive as it could be'.
Those initiatives include assistance from Callaghan Innovation and NZTE and the Regional Business Partner Network and include $150 million in R&D loans of up to $400,000 each and $37.2 million in vouchers to access advisory services.
"All of that can be used for manufacturing and we're encouraging manufacturers to use those vouchers to get advice around how they can digitise their processes," O'Riley says.
He's especially keen for small manufacturers, for whom digital transformation is proving particularly challenging, to take up the $5,000 NZTE vouchers and get expert advice on how they can change their own operations.
Government initiatives to bring apprenticeships on could also have a positive impact on the sector, he says.
But there's still plenty of work needed.
Asset depreciation, funding, training and perception challenges
"Where we would like to see a bit of a focus is around the asset depreciation scheme.
"There have been some changes made there but we would like to see those depreciation rates extended to higher value items. Clearly a lot of the investment we are talking about for manufacturers is not small beer. So really creating an environment where businesses are encouraged to invest, because there is plenty of evidence that investment is beneficial for business and economies.
"Right now, being in the good position that we are – touch wood – around Covid-19 and knowing that investment in more digital technology, be it hardware or software, is going to benefit the manufacturing sector, we should be doing what we can to encourage that investment."
O'Riley's also keen for more focus around the issue of capital markets and debt funding – areas that have traditionally been 'a bit of a challenge' for manufacturing.
[CONTINUES BELOW]
The EMA is talking with a number of investment entities about effectively partnering with the Government's $300 million Elevate NZ Venture Fund, managed by New Zealand Growth Capital Partners. The proposed partnership would bring together equity funds to enable the manufacturing sector to invest and take injections of equity where they can, O'Riley says.
"Many of the businesses are thinly capitalised so if we can do things to structurally change that it will also help in that investment process."
Changing New Zealander's perceptions of the manufacturing sector, and integrating digital thinking and technology skills into those in the sector, is also a challenge to be tackled.
"Everything we have talked about in terms of Industry 4.0 is going to require people to have both the traditional trade skills, but digitally enabled," he says.
"It is one of the challenges of our education system that we are still not producing more digitally savvy students."
Covid-19, however, may open the doors for some big shifts. With the Tiwai smelter's closure next year, 16 percent of New Zealand's energy supply will be freed up for new use, the biggest brain gain ever seen is now underway and many have were forced to embrace digital more quickly than expected thanks to the Covid lockdown.
"We are seeing some industries being disrupted and there are going to be staff coming out of those industries who are going to require retraining in digital, as well as a lot of returning Kiwis coming to NZ, many of whom will have digital skills. So, there is an opportunity for us to reframe what manufacturing looks like."
O'Riley recounts a conversation he had earlier this year, when while talking about opportunities in manufacturing and mentioning the likes of Rocket Lab, Fisher & Paykel Healthcare and Douglas Pharmaceuticals, the other person in the conversation noted they thought of those companies not as manufacturers, but as tech companies.
"Well, it's one and the same," O'Riley says. "There is a bit of a perception issue in terms of pushing manufacturing careers. When we say manufacturing, people go to a Henry Ford production line, but that is certainly not what it represents today."
When it comes to the technologies that could help transform New Zealand manufacturing, it's not just the 'sexy' offerings like robotics and AI that O'Riley has his eye on – digital sales and customer service and enterprise management – which he says isn't prevalent in New Zealand manufacturing – are also key.
"If you look at every step of that manufacturing process you can see that there are digital technologies that can enable the process to be different.
"When you break down all the processes, whether in a factory or the processes around generating sales orders, fulfilling those orders, following up on customer service, digital plays a really key part across all of that."
O'Riley has three CTAs for the sector:
For individual businesses, have a plan. "There is funding out there, there is assistance out there to sit down and look at where you are on the digital journey and develop a plan. Once you have that plan, organisations like ours and Callaghan Innovation and others can swing in behind and help support you. "But that plan piece is really important, and it's not just the technology – it's your people and how you're going to develop them." And don't forget to take up the NZTE Regional Business Partner Network vouchers to access advisory services.
Investment changes, including capital, access to debt, and changes in depreciation rules to encourage businesses to expand and digitise are all areas O'Riley says EMA will be doing 'a lot of work' with the government.
Collaborate. New Zealand's manufacturing sector is relatively small and, by and large, most manufacturers aren't directly competing with each other – that opens the doors for more collaboration.
"So let's get together and collaborate and share success stories and challenges. And if we do that as a collective, that's going to make us really much stronger in this space," he says.
"This is a time for bold vision," he says.
"We have got enough ingredients in our economic story, but we have to be really purposeful, not get caught up in electoral cycles – and I think it has to be business led, you can't expect government to be driving this. They are an enabler of the change, they are potentially a funder of some of it, but actually this is the time when the business community needs to step up and be really purposeful about what we want to do."


The RtR series is a collaboration to provide an independent voice to the tech sector's role in rebuilding a stronger, more digital post-Covid economy.

Other articles in the RtR series: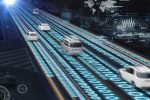 NZ's digital tech sector ITP 'vision' unveiled
Read more

New Zealand ups the horsepower behind agritech
Read more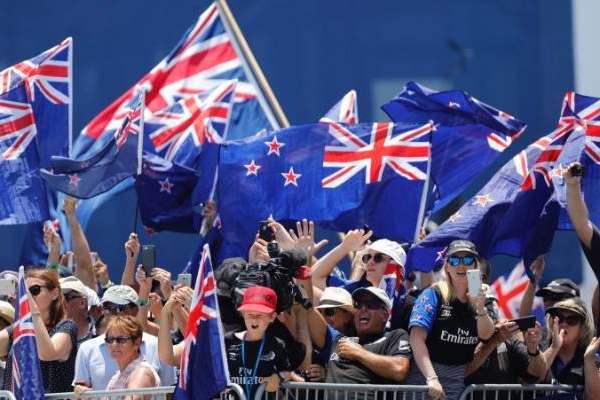 Tech sectors role in a digital NZ
Read more

Finding the vision for post-Covid NZ
Read more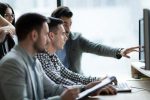 Govt misses mark on digital recovery
Read more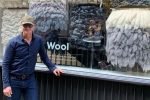 Bringing New Zealand to you
Read more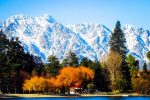 Agritech, fintech and life sciences startups leading way for A/NZ
Read more