Published on the 07/07/2020 | Written by Heather Wright

But startups risk 'mass extinction event'…
Agtech, fintech and life sciences are upping New Zealand and Australia's cred as places to base your startup, but there are also dire warnings in the latest startup report.
The Global Startup Ecosystem Report 2020 from Startup Genome provides an overview of the global startup ecosystem as well as highlighting the benefits – and drawbacks – of various startup hubs around the globe.
When it comes to Australia and New Zealand, there's good news and there's bad news.
"They will collapse if they do not raise additional capital and their revenues and expenses remain unchanged, risking a mass extinction event for startups."
First the good news: New Zealand has the highest per capita ratio of angel investors in the world, according to the report which notes 1,000 angels in a nation of five million.
Meanwhile, across the Tasman, Melbourne has jumped into the Top 30 Global Startup Ecosystems and Runners-up list, tying for 36th place (yes, it's a top 30 plus 'runners-up' list) with Copenhagen, Delhi, Dublin and Montreal.
That's good news for Australia as Sydney continues its slide down the Top 30 chart, slipping back four positions to 27th, well down on its 17th placing in 2007.
Startup Genome's offering is, however, just one report. That said, it is based on a wealth of data – from 1.3 million companies, and covering 250 'ecosystems', or startup hubs, and the Sydney drop is seen also in StartupBlink's 2020 report, which saw Sydney plummet 12 places to a global rank of 31. Melbourne too, took a hit in the StartupBlink report, dropping five places, while Brisbane (which isn't covered by Startup Genome) was up nine places to 78 globally.
(New Zealand as a country, meanwhile, sees the biggest decrease in the Asia Pacific region in the StartupBlink report, plunging 21 spots to rank 47th globally – putting it at eighth across the region and well behind Australia's global ranking of seventh. The dramatic drop is explained by StartupBlink as 'a customisation of our business score', which was expanded to include items like R&D per capita and other areas where New Zealand 'no longer excelled'. On a city level, the news was better, with Auckland, Wellington and Christchurch all climbing globally. Auckland was up 17 to 124, Wellington up 138 places to break into the top 300 at 264, and Christchurch up 19 spots to 421.)
But back to Startup Genome, its report shows Melbourne is closing the gap on Sydney and when it comes to market reach and having globally leading companies is now outdoing its rival – Sydney may have been the first Australian city to have a unicorn, but Melbourne now has two, in Airwallex and challenger bank Judo Capital. Melbourne startups also have access to corporate customers such as Alibaba, Google and Amazon, who all have local offices, while global unicorns including Square, Zendesk and Stripe call Melbourne home – all factors winning Melbourne favour.
Kate Cornick, LaunchVic CEO says the Victorian startup ecosystem has matured rapidly in the last four years.
Life sciences and fintech are leading the charge for Melbourne, which has more than 180 life science organisations equating to around US$12 billion in economic activity. It's also one of only three cities in the world to have two top 20 universities in the global biomedical rankings.
On the fintech front, while they might account for just seven percent of Victoria's startups, fintech startups have emerged as some of Australia's best startup success stories – witness unicorn Airwallex, which raised $160 million in Series D funding in April. Melbourne is also where 'scaleups' including Moula and Afterpay started. Fintech companies have also dominated Victorian funding rounds, snapping up almost 80 percent of the $2 billion allocated to Australian startups.
There's no deep dive into Sydney's startup system in this year's report, though it does note that a low quality of funding, with relatively low numbers of local, experienced VCs, is among the factors dragging the city's standing down.
While New Zealand hasn't hit the heights of the top 30 list – it's deemed to still be in 'activation phase' – it is home to more than 90 agtech startups, and the money has been flowing in for some, with BioLumic, which uses UV devices to increase crop yield, raising $15 million over six rounds, and Revolution Fibres raising $3 million in Series A funding this year.
But New Zealand's not a one trick pony, with the health tech sector also growing rapidly. The 2019 TIN Report included 22 health tech companies, with a combined revenue of $1.9 billion – 15.4 percent of the overall TIN200's $12.1 billion, making the sector the largest tech sub sector in New Zealand. And it's a sector with a five-year CAGR of 9.1 percent, Startup Genome says.
"The sector is increasingly delivering effective solutions to big health problems, including through deep-tech startups such as HeartLab, a deep learning based solution for echocardiography," the report notes.
It also highlights Biomatters, a 'leading provider of DNZ data analysis solutions worldwide' which was acquired by US company GraphPad in 2019.
Funding-wise, $192 million in early stage funding has hit the New Zealand market, with Startup Genome recording an ecosystem value of $1.5 billion. The $300 million Elevate NZ Venture Fund, which is expected to allocate funds this year, and the refundable R&D tax credit to offer support to pre-profit startups, win favour.
Vic Crone, Callaghan Innovation chief executive, says Kiwi startups are increasingly targeting overseas markets and nailing unique, but significant, global niches.
"Critical focus points for our ecosystem are building more active and diverse partnerships and boosting deep tech commercialisations," Crone says.
'A mass extinction event'
So what about the global startup scene?
No surprises that Silicon Valley continues to top the list of the Top 30 Global Startup Ecosystems. In fact, there's no change across the top eight since last year, with New York City and London tying for second, followed by Beijing and Boston, then Tel Aviv and Los Angeles in a tie for sixth, and Shanghai taking eighth place.
Tokyo is the big mover, jumping into 15th spot – its first appearance in the top 30. Seoul (20), Shenzhen (22), Hangzhou (28) and Sao Paulo (30) are also first timers to the Top 30, highlighting the increasing Asia Pacific role. The region has increased its share to 30 percent of the top 30 ecosystems, up from around 20 percent in 2019. The report says Asia Pacific has been a big beneficiary of the democratisation of the technology economy.
Of course the report comes at a time of significant global upheaval, and it notes it was a game of two halves in the past year, with 'the calm before the storm' followed by 'the post-Covid-19 crisis'.
Startups have found themselves in a double bind, with a drop in consumer demand coinciding with a crunch for capital. Globally, only 28 percent of startups have seen funding proceed as normal and the total VC funding was down by 20 percent in the first three months of 2020. Forty percent of startups are 'in the red zone' with three months or less of capital runway.
"This means that they will collapse if they do not raise additional capital and their revenues and expenses remain unchanged, risking a mass extinction event for startups globally," the report says.
It wasn't all roses pre-Covid either. The report notes challenges including a very concentrated value creation – with 74 percent of all value produced concentrated in the top 10 performing cities, and a number of tech giants, including WeWork and a stable of Softbank-funded unicorns beginning to falter late last year, along with inclusion issues.
Nonetheless, the downstream results of Covid and the current environment we find ourselves in are dramatic, with more than 60 percent of startups laying off employees or reducing salaries and slashing costs.
That creates a gloomy forecast, with the report noting that 'when startups suffer, the whole economy suffers'.
"Startups are a main drier of job creation and innovation," says Martina Larkin, head of regional strategies, Europe and Eurasia and a member of the World Economic Forum executive committee, 'their survival will be essential to both the social and economic Covid recovery."
"The regulatory environment, access to resources, true multi-stakeholder involvement, public-private collaboration and mentorship networks that nourish innovators are all key to a healthy innovation ecosystem, Larkin says.
"Public sector support, in close alignment with private investment, will be critical to restoring the vitality of startup ecosystems around the globe."
And while it might sound gloomy, it might also be worth noting that 50 tech unicorns were founded between 2007 and 2009, during a bear market.


The RtR series is a collaboration to provide an independent voice to the tech sector's role in rebuilding a stronger, more digital post-Covid economy.

Other articles in the RtR series:

NZ's digital tech sector ITP 'vision' unveiled
Read more

Manufacturing a Kiwi transformation
Read more

New Zealand ups the horsepower behind agritech
Read more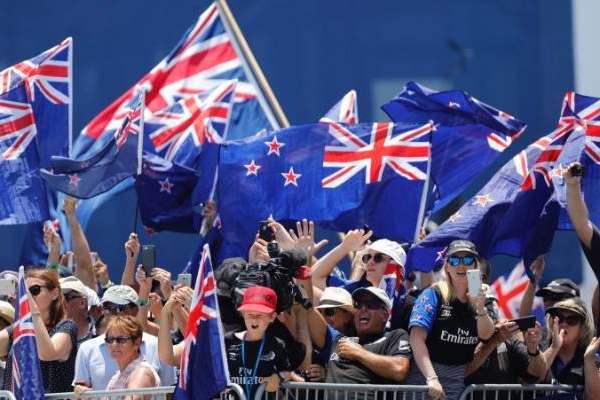 Tech sectors role in a digital NZ
Read more

Finding the vision for post-Covid NZ
Read more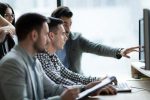 Govt misses mark on digital recovery
Read more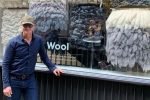 Bringing New Zealand to you
Read more