Published on the 18/05/2020 | Written by Geoff Ross

Because if they can't come, we need to take New Zealand to them…
People around the world are wishing they could be in New Zealand right now.
That's going to be hard for them to do for the next little while, so for now, New Zealand needs to be thinking more about how we can take New Zealand to them: 'We'll bring New Zealand to you'.
Awareness of our country is at an all-time high. We are seen to have 'got it right'. We are seen as safe and there is a cleanliness and honesty to our image and products from here. We are trusted. Compare New Zealand's grass fed beef image that has continued to be carefully processed to that of the American feedlot beef sources which are now tainted.
We need to leverage our enviable position in today's world to 'return to better'
Our prime minister's leadership has grabbed headlines worldwide. People have a renewed respect for our small country at the bottom of the world.
But brand awareness is one thing – translating this into brand preference and brand choice is now the opportunity. So how do we take our products to the world and, in doing so, fire up the New Zealand economy?

Primary powerhouse
Agriculture has become more important than ever as an earner of income for New Zealand. Primary industries will move from 54 percent of our export earnings to more than 70 percent according to BNZ economist Doug Steel.
Milk, meat, wool, fish and shellfish, wine, honey, fruit, wood, vegetables, craft beer, grain, and so forth will feed people the world over and provide New Zealanders with jobs and a way of life that allows us to keep things growing, keep farming, fishing, and making in the way we always have – which in the most part is with our hands and with an eye on tomorrow.
A small lift to the existing 70 percent of earnings will be a material gain for our economy. Agricultural supply chains are already open and value can be achieved relatively quickly by building greater demand.
Getting more social, while keeping our distance
Like it or loathe it we are using social media more than ever. The use of digital connections has increased hugely and is unlikely to drop back. New Zealanders across Facebook, Instagram, LinkedIn, Snapchat send our messages to over one billion people outside of New Zealand, according to an estimate from Facebook New Zealand, covering all social media channels.
Our people, our companies, brands, celebrities and media outlets have a huge worldwide audience already. From Jacinda and Taika to Tourism NZ and NZTE, from Allbirds to the All Blacks, from you and I, to Dan Carter and Lorde, New Zealand has a billion plus people for us to talk to.
And then, if we can get some of the mega influencers out there in the world giving us a hand – people from Nigella Lawson and Jamie Oliver, to Kim K, Ronaldo and Oprah, that one billion audience number becomes three billion or more.
The hole left by tourism this year is likely to be in order of $19 billion. If we as New Zealanders can get our one billion friends / followers to buy $19 more (at cost value) of their favourite New Zealand product at some point during this year – we can fill that hole.
We all want to help
Patriotism here is also at a high. We want to do something to help: To help our neighbour, help a local business (see Click Kiwi) and ultimately, to help our country.
We want to do something – and we have the social media accounts to do so. There are 3.6 million Facebook users in New Zealand, 2.4 million Instagram users, 2.2 million LinkedIn, 4.6 million regular users of Google. We are proud of what we have here. We think it is a pretty special place and we like to tell our mates overseas that – in our humble Kiwi kind of way.
So, in many ways, New Zealand is riding high right now despite these difficult times. The world needs trusted food and beverage, which we have ready. We can talk to the world via social media. We want help. So let's act.
What should we do?
I believe a partnership between New Zealand's primary produce brands, the NZ government, online media and you can help capitalise on our strengths and help bolster New Zealand's economy.
New Zealanders start it – You, me, Jacinda, Taika, Karen Walker, Al Brown, Dan Carter, Lorde, Silver Fern Farms, Ice Breaker, Rhys Darby, Flight of the Conchords, Beauden Barrett, King Salmon, Lewis Road, Whittakers, Villa Maria and so on, using our social media accounts to spread the word internationally.
We share our pictures of cooking a bit of fish, opening a wine, popping some honey in our tea, marinating some salmon, putting a lamb cutlet on the BBQ, pulling on a merino sweater, putting kiwifruit on a dessert. And we tag it all with "We'll bring New Zealand to you".
Imagine: Jacinda and Clarke cooking a piece of snapper: 'This is one of our favourites. Come over for a fish here when you can – but for now we'll bring New Zealand to you'. Lorde placing a dollop of Manuka honey in her tea: 'This stuff is my favourite flavour of New Zealand. You may want to give it a try… We'll Bring New Zealand to you'. A mate of mine who is a Waikato dairy farmer walking in his open pasture with dairy cows …'Yeah well, we can probably bring some of this New Zealand to you'.
Then we use influencers to build it, with people like Nigella, Jamie Oliver, Kim K and Ronaldo paid to add their own versions, using slices of New Zealand available to them in their own home towns, from their local super markets/online stores. We help curate by matching an influencer to a New Zealand brand to a market with a call to action. Again, imagine Nigella: 'These NZ Lamb Cutlets I just picked up from Tescos are perfect …' with 'We'll bring New Zealand to you'.
We build a list of New Zealand's exporting brands, the products they wish to profile and the markets they wish to build. We match our influencers with the right products, in the right markets, with the right call to action and assist with the relevant amount of support from our social media partner and paid media channel.
Media outlets both locally and internationally could also run these high profile messages, with social media platforms such as Facebook and Instagram helping push the key message along a little more.
We as New Zealanders continue to feed it to our one billion-plus audience (KEA alone has 500,000 Kiwis off shore all with followers around the world).
How do we pay for it?
Brands like Fonterra, Silver Fern, NZ Merino, Sanford, Comvita, Villa Maria, Alliance, Synlait, King Salmon, Tallys, Zespri, NZ Apples, could put in a share of the budget relative to their export earnings percentage.
We identify a trial sum such as $10 million, which brands contribute to pro rata to their export earnings. Government agencies match this to create a total of 20 million. Facebook and Instagram support with advertising space in kind, targeting assistance, boosting, campaign management and measurement. Then we as New Zealanders post it – all adding our own messages of bringing New Zealand to you. Kiwi influencers kick this off.
The $20 million in funds is managed by an existing government agency such as NZTE and or New Zealand Tourism who have a marketing arm we could utilise and a digital marketing agency. The funds are managed and used with social media partners, Facebook and Instagram, who provide time via a cash and in-kind basis, as well as Influencers and media sites like CNN and BBC. We envisage New Zealand based influencers will get behind this without costs.
I see it as a 12 month campaign, with the bulk of the activity initiated in the first three months We keep posting our proud slices of new Zealand as kiwis. And we keep adding to it and building it.
We have been fortunate to be in an enviable position in today's world – now we need to leverage it.
Let's 'return to better' as Allbirds' Tim Brown recently said.
ABOUT GEOFF ROSS//
Geoff is executive chairman of Moa group, a brewing and hospitality business and with his family are merino sheep farming at Lake Hawea Station. He is a trustee of Pure Advantage and was founder and CEO of 42 Below, and has had a long career in marketing and advertising.


The RtR series is a collaboration to provide an independent voice to the tech sector's role in rebuilding a stronger, more digital post-Covid economy.

Other articles in the RtR series: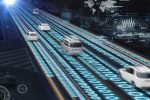 NZ's digital tech sector ITP 'vision' unveiled
Read more

Manufacturing a Kiwi transformation
Read more

New Zealand ups the horsepower behind agritech
Read more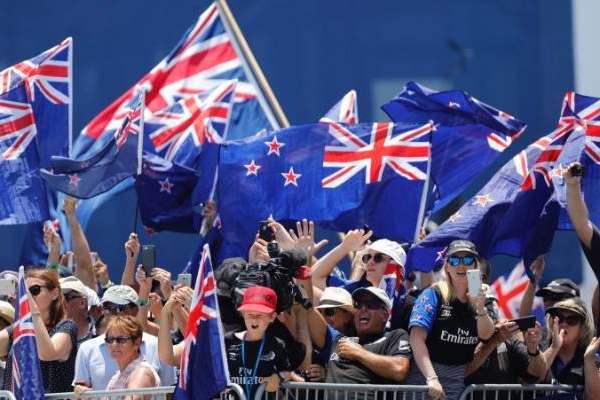 Tech sectors role in a digital NZ
Read more

Finding the vision for post-Covid NZ
Read more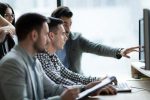 Govt misses mark on digital recovery
Read more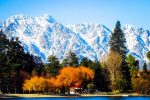 Agritech, fintech and life sciences startups leading way for A/NZ
Read more